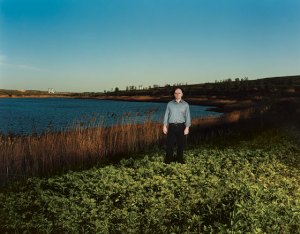 First it was a "low-down, muddy, tidal place." Some Native Americans called it "Aquehonga Manacknong, or 'haunted woods.'" In the 1600s, it was settled by "French Huguenots, Walloons, and freed slaves." Henry David Thoreau used to dig for arrowheads there. Brickmakers dug for clay there. John Muir explored there. And then New York dumped trash there.
Robert Sullivan gives Fresh Kills, the 2,315-acre dump that is to become Fresh Kills Park, and the landscape architect undertaking that transformation, a stirring treatment in this week's New York magazine.
That lansdcape architect, James Corner, and his firm Field Operations, which also designed the new High Line, are taking an unusual approach to park design. In contrast to the practice of designings parks to look like formal landscape paintings, Mr. Corner will incorporate the old dump, the actual landscape's gritty reality, into the new greensward:
Corner did not see Fresh Kills as a painting, in other words; he saw it as a palimpsest, a collaboration between a landscape architect and his landfill. For a lot of people, it is as if a lot of conceptual deadwood had finally been cleared away. "I think Fresh Kills could be a model," says Steven Handel, a professor of ecology at Rutgers University who specializes in the ecology and restoration of beat-up places and has worked at Fresh Kills over the years. "It's a new paradigm for a park."
In other words, Mr. Corner embraces the four massive trash mounds that comprise the current dump. And he has charted out the park's progression in four stages, which he calls the park's "Lifescape."
The first stage is aptly called "Moundscape:" "It's the least work-intensive stage, highlighting the beauty of the place as it is: a faraway, view-rich open space where the trash is still compacting, the Sanitation Department is still processing fluids and gases, and garbage trucks are still covering the mounds."
Stage two is "Fieldscape:" "The mounds will have settled, and park employees will begin planting grass and young shrubs and trees on them; soil production will have commenced."
Fieldscape is followed by "Openscape," during which "Kayakers skirt wildlife areas, where presumably there will be more deer than there already are in Staten Island. The finish line, Eventscape, heightens the ecological complexity of the site, adding more amenities, restaurants, and gatherings."
None of this, of course, will happen quickly. The Parks Department Web site anticipates the transformation taking place over the course of three decades. And, given how city bureaucracy works, that may well be an optimistic projection. But once completed, the park will be the largest in the city, three times the size of Central Park, and certainly one of the most mind-boggling transformations of a landscape in New York history.