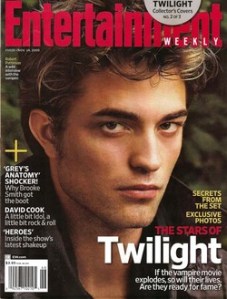 The job cuts at Time Inc. continue: Media Mob has learned that there have been layoffs at Entertainment Weekly.
One staffer who was laid off today told us that there are "across the board" cuts that affect both the magazine and ew.com. Roughly 15 editorial staffers were laid off today, with potentially more coming. So far, no staff meeting has been convened, and staffers are being informed of the bad news on a case-by-case basis.
Unlike other affected magazines at Time Inc., such as People, staffers at EW who are getting the pink slip today are not being given a grace period to raise their hand and voluntarily submit a buyout application. These are involuntary layoffs.
The staffer said that severance packages include two weeks' pay for every year of employment at EW, and that for staffers with under three years of service there's a minimum of six weeks of pay.
"It's kind of dismal," said the staffer we spoke to describing the office today. "People are talking about it behind closed doors. There's been a lot of speculation, but there was no warning or preparation."
We'll have updates as they come in.
Update, 4:48 p.m.: A source tells us that there are now roughly 20-25 layoffs at EW. We'll keep updating.