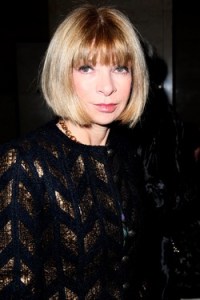 At around 1 o'clock Thursday morning, Morgan Entrekin decided it was time to extract himself from the dance floor at Socialista and head home. "I'm having an excellent time!" he said, half empty beer in hand. "I wish I were 20 years younger! I could dance all night."
The reason he couldn't: "I have a 3-year-old! I'm tired, man. I'm old."
Mr. Entrekin used to party. Hasn't in a while. Mostly focused now on running his publishing house, Grove/Atlantic, and hanging with the wife and their little boy.
He seems genuinely fulfilled, a fact he was forced to forget last night when his colleagues in the publishing industry turned to him to reinvigorate the annual dinner known as the National Book Awards and make it fun again.
Like Gene Hackman in Hoosiers or, what the hell, Sylvester Stallone in that last Rocky movie, Mr. Entrekin had some steps to relearn.
With the help of veteran literary agent Lynn Nesbit, Mr. Entrekin did the thing the only way he knew how: by moving the dinner from a tacky hotel in Times Square to Cipriani's Wall Street; spiking the normal guest list of editors and agents with boldface names like Anna Wintour, Jann Wenner, and Candace Bushnell; and throwing a late-night after-party at a club on the far West Side that would be attended mostly by the very young.
"I dunno if they did it consciously but it certainly is a lot more glam than it was last year," said the 33-year-old agent Jud Laghi, while getting a drink at the open bar on the banquet floor toward the end of dinner. As many others did throughout the evening, Mr. Laghi noted the irony of capping this tumultuous year in book publishing at a regally decorated restaurant in the thick of the Financial District.
"Lush opulence" was how Collins publisher Steve Ross described it on his way out of the restroom, gazing with theatrical disbelief at the gold columns and the arches and the elaborate floral arrangements hanging from the walls. "So many adjectives come to mind," he said. "It's so totally inappropriate. But, you know, we get so few opportunities to have anything to celebrate."
Mr. Ross said he was glad the publishing industry and the economy in general are collapsing now rather than when he was first starting out in the early 1980s.
"It'd be absolutely terrifying to be starting out now, to be young and to not have the benefit of years, if not decades, of perspective," Mr. Ross said. "I would have seriously considered leaving book publishing."
What would he have done instead?
"Law school," he said. "Or worse, I would have gotten an MBA."
Later, Jeff Seroy, the director of publicity at Farrar, Straus & Giroux, made fun of his counterpart at Knopf, Paul Bogaards, for coming to the dinner without a tux. "I had to sell my tux to get a ticket, that's how bad things have gotten," Mr. Bogaards said. But was he having fun? "Oh, you know."
Mr. Wenner walked by alongside the expansive British literary agent Ed Victor. Mr. Entrekin, who was pacing nearby and speaking chaotically into a cell phone, came over and said hello. "Thank you for coming," Mr. Entrekin said. "Good to see you, man! How's your family?"
Mr. Wenner said he was having a great time. He was at a table with Harry Evans, the painter Brice Marden, the writer Gita Mehta (wife of Knopf head Sonny), and "a couple of Vanity Fair editors."
Harold Augenbraum, the executive director of the National Book Foundation, explained later that Mr. Wenner had been invited because the board wanted the National Book Awards" to be a "bigger experience." "Mainly, we've had people from the industry here for years and now the two chairs, Morgan Entrekin and Lynn Nesbit, are trying to move it out a little bit for people who are interested in books but aren't necessarily in the business." Hence Ms. Wintour and Ms. Bushnell. "They might not have been at the National Book Awards in the past but they're literary people, and we want to bring them in our community. We shouldn't be saying you're not part of this because you don't exactly do the type of writing that we give awards to. There's a lot of good writing out there."
"They're trying to make it fancy and fun," said literary agent Ira Silverberg. "They're invited people from other fields—in fact, I thought I saw a friend of mine who's in fashion!"
Not everyone noticed the outsiders as immediately.
"I'm not aware of them," said Viking publisher Paul Slovak, who said everyone at his table was either an employee at Penguin Group or an author who publishes with them. Regarding the non-publishing people in attendance: "I couldn't tell you who they are or what they do."
Just before the awards were announced (real quick: fiction to Modern Library's Peter Mathiessen, nonfiction to Norton's Annette Gordon-Reed, poetry to HarperCollins' Mark Doty, children's lit to Scholastic's Judy Blundell), the chairman of the National Book Foundation, David Steinberger, brought up the after-party that Mr. Entrekin—and Harvey Weinstein, who was in London last night—were hosting at Socialista. The National Book Awards had never had an after-party before, Mr. Steinberger said with delight.
His remark was greeted by silence, as if no one at the dinner had been invited.
"I don't know if you're as excited as I am about this," Mr. Steinberger said, clearly surprised by the crowd's cold response. "I'm actually not allowed to tell you where it is, because, if you can believe this, our first after-party is already apparently oversubscribed. So if you want to go to the party, you have to find Morgan and see if you can get him to tell you."
About that: Socialista was basically full by the time the National Book Awards let out. Editorial assistants, magazine editors, young agents—all came at the announced start time of 10 p.m., and by the time Mr. Mathiessen and the rest of the adults showed up, there wasn't that much room for them.
From 10 to 12 Socialista was an anthill on the verge of revolt. The bouncers had been forced to close the list. Only people who were obviously coming from the awards were accommodated; those who weren't waited outside in the cold even if they'd been invited. Inside, guests pushed and shoved their way through the stairwell connecting the main floor and the smaller downstairs bar. The coat check stopped taking bags around 10:30 because there was not enough space. Most people found themselves incapable of discussing anything but how crowded it was.
"I hope never to return, except possibly to get my coat!" said literary agent Jim Rutman of Sterling Lord Literistic. "It was scarring. This is what happens when publishing tries to get cool. It's a horrible mistake!"
One of Mr. Rutman's clients, Beautiful Children author Charles Bock, was forced to put his pregnant wife into a cab and send her home. "We were in here for 10 or so minutes, man, but it was just too much for her," he said.
The novelist Jessica Hagedorn, a board member of the National Book Foundation, made her way down the stairs in a huff. "There's no place to sit, it's ridiculous!" she exclaimed. "I'm leaving!"
A severe woman standing by the door noted, "There are a lot of people here who were not at the National Book Awards."
Jessica Joffe, one of the fashionable youngsters Mr. Entrekin asked to "co-host" the evening, lit a cigarette after finding a seat at the bar. "Hi!" she said to a friend who was walking up to greet her. "Why does this party suck?"
Note: Ms. Joffe seemed to be wrapped in a sleeping bag made from several snow leopard carcasses.
The 24-year-old novelist Nick McDonell was one of Ms. Joffe's co-hosts (along with Vanity Fair staffer Claire Howorth and essayist and Vintage publicist Sloane Crosley). Mr. McDonell, you might remember, had his first novel published when he just 17. Twelve was, broadly speaking, about Twelve, something of the Junya Watanabe of day-school designer drugs, a mysterious and totally new powder, the first sniff of which sends a 17-year-old senior accepted Early Decision at Wesleyan sprawling off her (parents') toilet in ecstatic, convulsive recitation of the Gettysburg Address.
Michiko Kakutani, praising the book, but obviously also the drug, called it "as fast as speed, as relentless as acid," suggesting Mr. McDonell's imagined substance was experience distilled to its essence: i.e., both a dopamine reuptake inhibitor and a strong partial agonist at 5-HT2A serotonin receptors. And we all know how experience, and Twelve, ends: in an incredible sex party where all those willowy, druggy teens are shot dead at their physical and literary primes, never to fade away.
Six years later, Mr. McDonell wore a tuxedo—long (not bow) tie the ensemble's sole nod to modernity—and chatted with a group of classmates from Harvard College. This party, it was clear, would neither begin nor end with a bang, even if at the moment it was hugging-room only. Come tomorrow, about three-fourths of the aggressively partying partiers here would be trudging to work; half would be facing the private terror of a white screen and hangover-cum-writer's block. The truly unfortunate would suffer both.
As it turns out, Mr. Entrekin, evangelist of a literary scene more youthfully hip, published Twelve on his Grove Press imprint. Which is to say, he's Mr. McDonell's brother's godfather. (Mr. McDonell's father is longtime Sports Illustrated editor Terry McDonell.) And even if he discovered last night that 24 is not quite as seductively doomed a number as 12, Mr. Entrekin did deliver on at least one psychopharmacological novelty: Everyone could smoke inside, and most —even the young ones old enough to be less interested in transcendence through chemistry than stress relief—did.
After Ms. Joffe, and the tuxedos, and the more bewildered blond socialites left, a strange sort of tribal frenzy took over. Upstairs and downstairs, an expertly curated playlist turned a place called Socialista safe for the bookish: "Love Will Tear Us Apart," New Order, "Common People," "Paper Planes."
Dancing commenced, on furniture, on bodies, even on the books laid out as party favors by Grove and Weinstein. Things had gotten fun, and as the hour sailed towards 3am, people started talking about how they didn't want to go home. It wasn't fiction, but it wasn't half-bad, either.