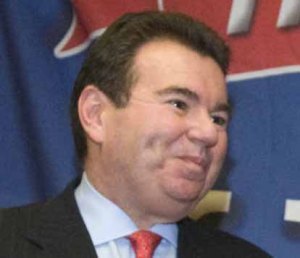 A nearly three month investigation into whether former Bergen County Democratic Chairman Joseph Ferriero committed any type of sexual misconduct during a Labor Day BBQ he hosted has been closed and no charges will be filed, according to Hudson County Prosecutor Ed DeFazio.
DeFazio told PolitickerNJ.com the allegations were "ambiguous" as to what was said to have occurred at Ferriero's Old Tappan residence, but that after conducting formal interviews with the accuser, party attendees, and even a voluntary interview with Ferriero himself no crime could be substantiated.
"We are pleased that after a thorough investigation by the Hudson County Prosecutor's Office during which both Mr. Ferriero and his wife, Diana, gave full statements this matter has been closed and no criminal charges will be filed," said Joseph Hayden, Ferriero's attorney, in a statement released today. "As we stated at the outset, this was an annual family barbecue involving three generations of the Ferriero family and their friends and there wa snever any inappropriate conduct by anyone at the family event."
The party took place on Sept. 1. Two days later police began their investigation into the matter.
This investigation, however, is unrelated to the eight federal corruption counts he was indicted with earlier this fall.