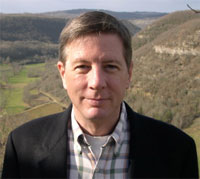 It's been a month since Radar went out of business and its Web site became an asset of AMI. While some of the staff have spent time posing for photos in bars or talking to reporters, Charles Kaiser, who wrote the 'Full Court Press' column for the site, has moved on.
Mr. Kaiser just sent out a release touting his new column on CJR.com:
In the wake of the sale of radaronline.com to the National Enquirer, Charles Kaiser has moved Full Court Press to cjr.org, where 'Above the Fold' and 'Winners & Sinners' will appear every week. Kaiser said, 'It feels like I've found the perfect new home. I'm thrilled to be working with managing Web editor Justin Peters and CJR executive editor Mike Hoyt, who asked me to join them as soon as Radar died.'
Mr. Kaiser has written for The Observer and The New York Times.