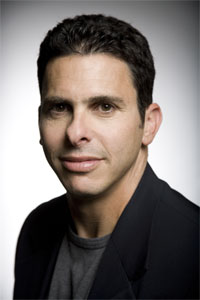 The Atlantic's press reps just sent out a release announcing the hiring of Bob Cohn as editorial director of the 151-year-old magazine's Web site. Mr. Cohn, most recently Executive Editor of Wired, will be filling the newly-created job in The Atlantic's Washington, D.C. offices.
In a statement, Atlantic editor James Bennet said:
'Bob brings to The Atlantic a superb record as an editor and writer, and a deep understanding of the relationship between print and online brands. With his stewardship, we look forward to further engaging our readers with provocative and dynamic content while inspiring the national conversation.'
According to the release, theatlantic.com had 36.8 million page views in October.