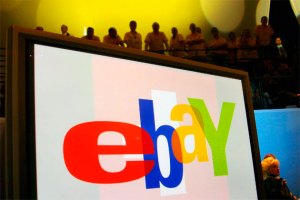 In today's New York Times 'Business' section, Douglas Quenqua offers a report about how people are using typos to find big savings on eBay.
Writes Mr. Quenqua:
A handful of new Web sites with names like Typo Bay and Typo Buddy are out to help shoppers save money by searching eBay for misspelled brand names.
Two paragraphs later, though, the writer reveals just how "new" these sites are: "Typo Buddy started about six months ago and already has up to 80,000 visitors on a good day, said its president, Jonathan Lieberman, an Internet entrepreneur in San Diego"; "Joseph Mantha, the 19-year-old co-creator of Typo Bay, which started in 2007, said October was the site's busiest month yet."
That doesn't sound very new to us. Then again, neither does the practice of fishing for typos to find good deals on eBay. In January 2004, The Times' Diana Jean Schemo offered In Online Auctions, Misspelling in Ads Often Spells Cash, which revealed "the eBay underworld of misspellers, where the clueless — and sometimes just careless — sell labtop computers, throwing knifes, Art Deko vases, camras, comferters and saphires."
In the newer Times piece, Mr. Quenqua acknowledges that this typo-shopping is "a well-known strategy among longtime eBay shoppers, but one that owners of these sites are hoping will translate into big business — relatively speaking — as shoppers look to save money this holiday season."
So, clearly, theirs nothing knew under the son.