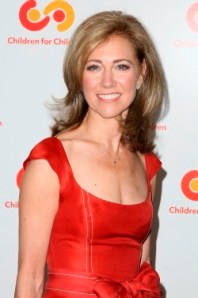 Last we heard of Silda Wall Spitzer, she was back to lunching at Michael's with her old friends, gracefully leaving that messy little scandal involving a hooker and her husband behind. We thought it was a good sign and predicted that her public outing meant that she was done hiding and would reclaim her spot in the world of charity committees. 
Turns out, we were wrong–Ms. Spitzer was preparing for a much greater comeback. In fact, by the time she made an appearance at Michael's in October, she was probably already in the last stages of interviewing for–if not settling into–her new job with Metropolitan Capital Advisors, a Manhattan hedge fund, as New York Magazine reported today. (Meanwhile, her husband is reportedly considering writing a book that would build on his recent Washington Post op-ed, now that the criminal charges against him have been dropped.)
Before leaving her career as an attorney, Ms. Spitzer worked as part of the International Legal Group for Chase Manhattan Bank. But then her husband ran for Attorney General, and then Governor. There were three kids to take care of. And Ms. Spitzer took a back seat to her husband's career, co-founding the Children for Children organization. 
Metropolitan Capital Management was founded by CNBC Fast Money contributor Karen Finerman in 1992. Ms. Spitzer will be "helping recruit new investors" at the hedge fund, which sounds suspiciously very much like what a hedge fund "marketing executive" does. That's the role at major hedge funds often reserved for attractive women, as W magazine recently reported.
You know how the Pete Cambpell (Vincent Kartheiser) character on Mad Men is responsible for taking potential clients out and convincing them to do business with the fictional advertising agency of Sterling Cooper? Well, this is sort of like that. 
Here's how one male marketer explained the position to the magazine:
"Guys who have a load of money [invested] in these big funds are often pigheaded, type A male personalities. They want a hot chick with a nice ass and nice boobs who is going to come in and sell the fund to them. I have a friend in the industry who is drop-dead gorgeous, and even she knows that's the only reason she has her job."
And some additional commentary from an unnamed head of an investment bank: 
"You meet these bimbos and they say, 'Oh, I work at a hedge fund,' and you think, What?!? And then you realize, Oh, this is, like, the PR girl. And it's a wildly successful strategy. The influential rich people who put money into these things like to be titillated by pretty girls."
Now, Ms. Spitzer is 50 years old and as an accomplished attorney–hardly a Playboy bimbo. But everyone has agreed that she's been glowing lately. And Ms. Spitzer, may we point out, is a very attractive woman, who, given Ashley Dupre's refusal to fade into the ether, might be up for a little revenge socializing. And so while Mr. Spitzer stays home and taps out drafts and drafts of his book while caring for the girls, Mrs. Spitzer will be out and about, entertaining clients at Nobu.