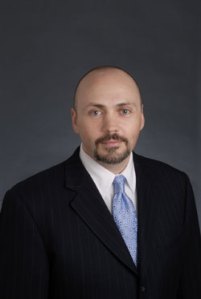 Wait for it. All the stomach-churning news notwithstanding, that much-anticipated deluge of sublease space has yet to descend on the Manhattan market, according to new numbers from Jones Lang LaSalle wonk-in-chief James Delmonte.
Rather, much as the commercial real estate industry waits, and waits, and waits for the market to hit this so-called bottom, sublease space and the vacancy rate continue to creep upward only ever so slowly. Or "incrementally," as Mr. Delmonte, JLL's vice president and research director, would have it.
In October, sublease space in midtown Class A properties amounted to 4.4 million square feet, just 28.2 percent of all available Class A space. Granted, that's more than the 3.4 million square feet of Class A midtown sublease space in the third quarter last year, but percentage-wise, it doesn't compare.
In 2007, sublease space in midtown comprised 29 percent of all available Class A space. And during the last downturn, by 2002, it comprised a jaw-dropping 45 percent.
Downtown presents a similar, though less exaggerated picture. October saw 1.8 million square feet of Class A sublease space, an increase from the 0.7 million in the third quarter of last year, but again, percentage-wise, sublease space is not keeping up with the Joneses.
Sublease space in October comprised 41 percent of all available Class A space downtown. Compare that to 2001, when it comprised 50 percent of all available space.
Which is not to say things won't get worse.
"Next year will probably be when most of the sublease space comes on," Mr. Delmonte said. "If you look at every quarter, vacancy has been increasing and the amount of sublease space is increasing. It's definitely a trend you can see." Even so, Mr. Delmonte is dubious that there will be a ridiculously huge office space glut.
"There is talk out there that some companies will hold on to some excess space, in anticipation of growth in the future," Mr. Delmonte said. And he argued that aside from 11 Times Square, there just isn't that much new space coming on the market in the near future.