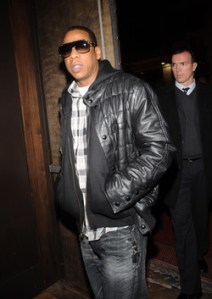 According to The New York Post, a 31-year-old woman is suing Upper West Side nightclub Brother Jimmy's after suffering second- and third-degree burns at the bar in March when a bartender failed to execute a stunt with Bacardi 151. The bartender was reportedly prompted by the song Great Balls of Fire coming on the jukebox, at which point he poured the rum across the bar and set it on fire. The flames blew back into the bottle and into Lauren Sclafani's face. Ms. Sclafani was rushed to the hospital and treated for burns on her hands and face.
The spokesman for the bar chain happens to be Berk Communications President Ron Berkowitz. This is not the first time Mr. Berkowitz has had to deal with public litigations at the various nightlife spots he reps, which have included Crobar, Libation, Pink Elephant, PM and Jay Z's 40/40 Club. There was that $2.37 million lawsuit against PM in 2006, filed by a couple who complained about the noise. A number of lawsuits have been brought against the 40/40 Club, including Michael Jackson and R. Kelly suing over copyright infringement of their songs in June 2007, a former sales associate last October claiming she was fired for being pregnant, and a former waitress this July who claimed that club failed pay her overtime or even minimum wages.
"With respect to the lawsuit, we cannot comment at this time for legal reasons," said Mr. Berkowitz when the Daily Transom reached him on his cell phone this morning. "But I can say that we have tremendous compassion for the victim."
We wondered what the experienced nightlife rep with the lengthy list of high-profile clients had to say about having to deal with the uncomfortable lawsuits over the past few years.
Mr. Berkowitz clarified that he no longer reps the 40/40 Club as of about six months ago, and added, "Most of those lawsuits were B.S.–people trying to get money out of Jay. A lot of it had little merit. This is obviously more serious."