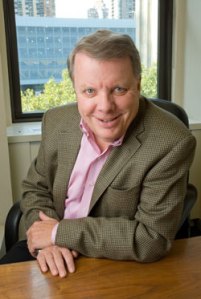 Some hoteliers buck received wisdom, taking chances on fringe neighborhoods in far-away boroughs (see Sam Chang). Others trust blindly in the perpetual worth of a brand called Manhattan (see Sam Chang?). Only time will tell which group the following three developers fall into, all of whom filed plans with the Buildings Department in the past two weeks to build new hotels in Manhattan.
First, there's the apparently unstoppable Mr. Chang, who filed plans on Oct. 30 to bestow yet another Gene Kaufman-designed gem on Manhattan, this one an 11-story pension at 538 West 48th Street.
Mr. Chang has over the past few years flooded New York City streets with suburban-style inns. According to a recent report in Crain's New York Business, Mr. Chang owns 10 hotels in the city and has 23 more under construction. Directly refuting former statements that the credit markets were slowing him down, Mr. Chang told the business magazine on Nov. 3 that he plans to keep on building.
He's either got very solid financing, or he's really cocky. According to a recent CB Richard Ellis Hotels report on Manhattan, "Of the 28 hotels with 4,648 rooms originally expected to come online in 2008, CBRE has concluded that only 14 of these hotels with 2,514 rooms will likely be ready. … CBRE anticipates that additional delays will affect any hotels not yet under construction, due primarily to the extremely tight capital markets."
Add the weakening international economy and strengthening U.S. dollar, which together make it more difficult for foreign tourists to visit, and you've got a rather toxic mixture for the hotel market.
But economic doomsday scenarios be damned, apparently. An outfit called 71 Park Avenue South LLC filed plans on Nov. 3 to erect a 13-story hotel at 71 Fourth Avenue, near 10th Street. And then Frank Chan, an under-the-radar New York developer, filed plans on Nov. 5 to erect his first hotel, a 33-story tower at 219 East 44th Street, to be designed by Peter Poon Architects, that will cater to the underserved midtown east market.
"The hospitality market in New York has remained strong, even now," said Mr. Chan's real estate manager, Lance Steinberg, though he added that the developer has yet to secure financing. "Not only is it a very good location, but it's down the street from the United Nations. The neighborhood is definitely an underserved market."
Crazy as all of the above may seem, hospitality expert John Fox, who heads up PKF Consulting's New York office, said building a hotel right now might not be all that preposterous.
"One needs to be careful not to become overly pessimistic with short-term and near-term negative economic effects," Mr. Fox said. "Most projects take, from conception to when they open their doors, at least two to three years. … While I think there will be an impact from added supply, and clearly a near-term impact from economic issues, I'm still bullish on New York in the long term. Individual projects can still make sense."
drubinstein@observer.com