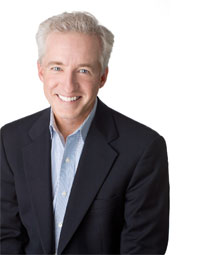 Portfolio's Mixed Media blogger Jeff Bercovici is reporting that Money managing editor Eric Schurenberg has been laid off as the company's cost-cutting jobs elimination plan begins.
Here's what Time Inc. editor-in-chief John Huey had to say in a memo employees:
A fixture of Time Inc.'s business and investing coverage for more than two decades, Eric joined the company as a reporter working for Time Life Books. He worked at a full range of Time Inc. titles including Life, Fortune and Business 2.0; he even spent a year outside Time Inc. launching Goldman Sachs' website for investors, until he realized he was unhappy as anything but a journalist. Still, he spent most of his Time Inc. career where he ended it—at Money. As a writer at Money, Eric won a Gerald Loeb award for Excellence in Business Journalism for his investigation of AARP and a National Magazine award for Personal Service (on how to handle the last market crash). And as the magazine's Managing Editor, Eric has taken home our own Henry Luce Award for Personal Service three years running.
Mr. Bercovici spoke to Mr. Schurenberg who said, "I've seen better days… The first salvo of this restructuring is now public, and the salvo hit me right in the chest."