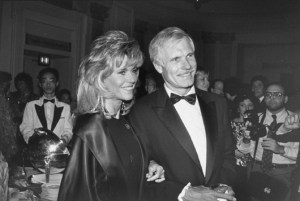 Call Me Ted
By Ted Turner
Grand Central, 433 pages, $30
I didn't set out to be a billionaire," Ted Turner writes in his long awaited autobiography, Call Me Ted. "I wanted to be a success."
Of course, he's much more than a "success." Part mogul, part visionary, he revolutionized television around the world in the 1980s by creating CNN, the first 24-hour cable news network; in the next decades, his improbable media empire grew to embrace Turner Network Television, Turner Classic Movies and the Cartoon Network.
Along the way, he captained his boat Courageous to victory in the America's Cup (and made headlines for his outrageous antics—he's always been controversial). He purchased the Atlanta Braves, gave a billion dollars to the United Nations, bought 22 ranches from Montana to Patagonia, and from 1996 to 2003, before his fateful clash with corporate colleagues, served as the volatile vice chair at Time Warner.
He's also been married and divorced three times and has five children. He says his last wife, movie star and activist Jane Fonda, is the love of his life.
All these events and people are covered with a kind of brisk matter-of-factness in Call Me Ted, which he worked on with former CNN colleague Bill Burke.
By the time you finish reading, you may start to understand what drives Ted Turner. It goes back to something his father, Ed Turner, said to him long ago: "Son, you be sure to set your goals so high that you can't possibly accomplish them in your lifetime. That way you'll have something ahead of you." So Ted has always been striving and pushing and dreaming and scheming. Even today, at 70, he's constantly on the move.
His father was always on the move, too. He sold space in his billboard company, so he was constantly traveling around the country. A manic character with wild mood swings, he drank and womanized and instilled insecurity in Ted from the time he was small, believing it would make him work harder and achieve more. He also beat Ted viciously and regularly with a wire hanger. Ed's wife, Florence Rooney, finally divorced him: She couldn't tolerate the brutality leveled at her small son. (If Ted cried out, Ed would beat him all the harder.)
Ted's childhood, first in Cincinnati and then Savannah, was miserable and lonely. He was sent away to military school. By his teens, he'd ended up tough and self-reliant. He suffered terribly when his younger sister, Mary Jane, was diagnosed with lupus and hovered between life and death for years with severe brain damage. When she died, Ted says, he stopped believing in God: He couldn't understand why she'd been allowed to suffer so much.
Ted didn't start enjoying himself until he joined his father in the billboard company. He was 22 and worked night and day and became a superb salesman. He had an uncanny business sense: By 1963 Turner Advertising was the foremost billboard company in the South.
And yet his father grew increasingly anxious and worried about money. Ed was drinking heavily and was addicted to pills. Suddenly, he decided to sell the company; he and Ted argued about it—Ted called his father a quitter. The following day Ed Turner disappeared into the bathroom and blew his brains out with a shotgun. "I felt I had lost my best friend," Ted writes.
But his father's suicide liberated him. He sold the billboard company and used his inheritance to start creating a media empire. He'd dreamed that television had the potential to be much more informative and entertaining than it was. He set out to prove it, moving into broadcasting by first buying radio stations and then a UHF television station in Atlanta. He was still in his 20s.
The most fascinating chapters of Call Me Ted are devoted to his rise as a media mogul. Within a decade, he'd turned his local TV station into an energizing cable channel seen across the country. He pioneered the buying of sports teams and film libraries to provide cheap and reliable programming. He bet on his company twice, gambling it all on building CNN, and then, in the 1980s, buying the huge MGM/UA film library. He was especially excited, because he now owned his three favorite films: The Wizard of Oz, Gone With the Wind and Citizen Kane (which he has supposedly seen 100 times).
His biggest success with CNN came with the network's live coverage of the first Gulf War. CNN's rating skyrocketed and kept on skyrocketing with the relentless reporting of the O.J. Simpson murder trial.
Now that he was a billionaire, he became a groundbreaking philanthropist, throwing his money and his prestige behind projects like nuclear arms control and the Goodwill Games as a statement for world peace through sports. His experience with leaders as diverse as Fidel Castro, Mikhail Gorbachev, Jimmy Carter and Bill Gates (whom Ted almost went into business with) are especially entertaining.
In 1995 he decided to merge Turner Broadcasting with Time Warner. It was the biggest media deal in history, and should have been the pinnacle of his career; instead it was the beginning of his downfall. Although he was the principal shareholder in Time Warner and a vice chair, his wild buccaneering ways didn't mix with his more buttoned-down corporate media colleagues.
By 2000, Time Warner CEO Jerry Levin decided that Time Warner should merge with AOL. Ted was not only kept out of the meetings about the deal itself, he was never informed as to how the huge merging companies would operate. In effect, he writes, "I was fired." He felt betrayed, suicidal and pushed aside. This disaster coincided with the breakup of his marriage to Jane Fonda.
Within the next two years, he would lose 80 percent of his wealth—"but don't worry," he adds jauntily, "I'm figuring out how to get by on just a couple of billion dollars!"
He finishes by saying, "I don't spend time dwelling on the past." These days he keeps moving from ranch to ranch, fly-fishing, devoting himself to his philanthropic projects and overseeing Ted's Montana Grill, a restaurant chain that specializes in burgers and other entrees made from bison meat.
"It's been a remarkable ride," he says. "I have very few regrets. I'm particularly thankful for my father's advice to set my goals so high I couldn't possibly achieve them in my lifetime. That inspiration keeps me energized and eager to keep working hard every day."
He's even considered what might be carved on his tombstone: "I'm leaning towards 'I Have Nothing More to Say.'"
Patricia Bosworth, a contributing editor at Vanity Fair, is at work on a biography of Jane Fonda. She can be reached at books@observer.com.