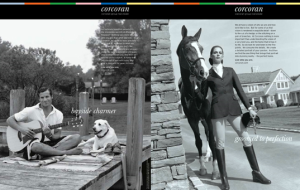 It's hard out there for a super-gigantic real estate conglomerate. The Realogy Corporation, whose franchises include the Corcoran Group, Sotheby's International Realty and Coldwell Banker, just posted a hefty loss for the third quarter. "The current economic conditions of this country are weighing heavily on consumer confidence and thus on the housing industry," CEO Richard Smith said. "We are not immune."
As Inman points out, the company's net loss last quarter was $50 million; the average sales price at Realogy's franchises was down 7 percent–and 12 percent at company-owned offices–compared to last year's third quarter.
Realogy has 13,000 company employees, but there are a jaw-dropping 300,000 sales associates in their 16,000 franchise offices.