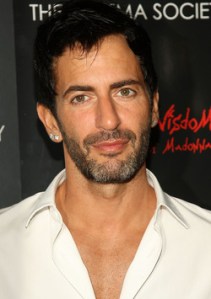 So you know how Marc Jacobs' shows are really cool because they take place at the 69th Regiment Armory instead of the tents at Bryant Park? 
Well! In February, New York State Attorney General Andrew Cuomo was considering charging the designer with bribing Armory officials in order to secure the space for his shows. Back then, Mr. Jacobs was reportedly refusing to cooperate with the investigation. But now, according to TMZ, Mr. Jacobs has agreed to pay a $1 million fine after being investigated by Mr. Cuomo. 
The documents acquired by TMZ indicate that Mr. Jacobs has been giving bribes to James Jackson, the former Superintendent of the Armory, and others over an eight-year period to use the space run by the state. 
The Daily Transom has received a statement from Marc Jacobs International that indicates the matter was resolved in February. 
Marc Jacobs International ("MJI") confirms that, last February, it reached a civil settlement with the New York State Attorney General's office regarding this matter. As noted in the Attorney General's press release, once the matter came to our attention, we cooperated fully, and the agreement announced today resolves the investigation.
A spokesperson for Marc Jacobs International said, "We are pleased that this matter has been resolved. We have already taken and will continue to take steps to avoid incidents of this nature in the future."