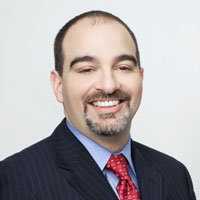 One person who won't stick around at portfolio.com is its editor, and ex-New York Post business editor, Dan Colarusso.
"I'm going to be staying through January 31st to help a newly appointed Managing Editor to take over the site," Mr. Colarusso told Media Mob in an interview.
Portfolio.com was recently gutted amid larger cuts at the magazine, and its staff of 45 has been whittled down to only a handful. Remaining players include Market Movers blogger Felix Salmon and Mixed Media blogger Jeff Bercovici.
But Mr. Colarusso, who was offered a job to stay, won't be hanging around the new skeleton site.
Two years ago, Mr. Colarusso was a rising star editor at The New York Post, but abruptly left the newspaper last December. In January, he was wooed by Joanne Lipman to take over portfolio.com, but less than a year later, he's out of a job again. (And by the way, is this trend, from newspaper to web venture, to unemployment, suddenly the New Media Model?).
Still, he was one of the few offered a job after Portfolio's cuts. And even though media landscape isn't exactly overflowing with jobs—it looks like a "nightmare," he said—he wants to work with a bigger staff. So now it's time to find new things, maybe even write a book.
"I have some talent—I think," he said. "I have a fairly good reputation. I'm not afraid of walking into the heart of darkness. Would I like to walk into a editorial stable job? Yes. Does one exist? No."
And after he's gone, maybe Portfolio will create a shrine for Mr. Colarusso, just like they did at The Post.