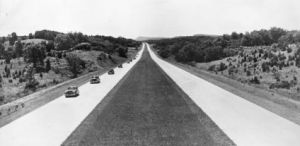 Now that Democrats are about to run everything in Albany, who's watching out for upstate?
The Republican senators who kept locales from Malta to Buffalo in pork are about to be dealt a serious blow in influence after losing their majority status in the chamber. Elected officials, political leaders and ordinary citizens wasted no time in expressing their concern that while the city was once pie for the hayseeds, the reverse could now be true.
"It's an all Democrat controlled-state now, and an all-downstate-controlled state," said Jasper Nolan, chairman of the Saratoga County G.O.P. "The big fear we had is that the mindset is going to be completely a New York City mindset."
Since the election, Democrats have been sending conciliatory, if vague, messages to upstate residents about the party's willingness to continue the delivery of discretionary economic development funds for things like new museums to tech parks.
Majority Leader Malcolm Smith has made a public assurance regards the state as "one New York."
Bill Stachowski, a Buffalo Democrat who won re-election, said, "I don't think it's going to be a problem here." Now the presumptive chairman of the Senate's finance committee, he said his new clout would let him "take a long look" at area projects.
Other areas, like the North Country, have no Democratic representation, and may be in a worse boat.