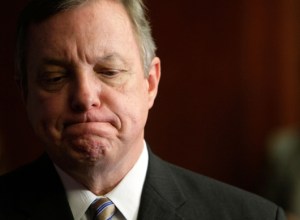 This year will be remembered in New York as the one when the real estate boom definitively ended. On the ropes since at least the summer of 2007—when the subprime mortgage crisis snowballed into a general credit freeze—the market, both commercial and residential, stood still by the fall of 2008.
Home sales had dropped annually by double-digit percentages in Manhattan and the outer boroughs. On the commercial side, investment sales had dried to a trickle. Office leasing had turned anemic, with leasing activity down in downtown, midtown and midtown south. Even the mighty hospitality industry had started to suffer compellingly—hotel room rates were receding; tourism, too.
So, with the boom over this year, what of 2009?
Investment Sales: Talk to commercial brokers, and most will say, in a somewhat leaning-forward, hushed tone, that there's a lot of money on the sidelines waiting to see what happens. What happens with what, exactly? With the credit markets in particular; and with the economy in general.
Recent rate cuts by the Federal Reserve and a bottoming-out in the housing market nationwide, which most analysts expect sometime in 2009, at the earliest, could spur the sort of lending that leads to a higher volume of building and portfolio deals. Still, investment sales for 2009 are not likely to match those of the boom years—for instance, at least $42.4 billion in Manhattan trades in 2007's first nine months, according to Cushman & Wakefield (compared to $18.7 billion the same time in '08.)
Laborious financing aside, the shorter-term incentive is no longer there. For hotels, room rates—and revenues from rooms—have begun to drop, tumbling from record highs in 2006 and 2007. Rents, office and apartment, are static or falling (see below). New leases—again, commercial or residential—will be signed in 2009 at amounts lower than in the boom years, when the prospects of ever-burgeoning returns might justify highly leveraged deals.
And that debt, landlords and developers know all too well, must be paid back in an environment now wherein lenders are particularly bullish on getting repaid—and bearish about lending (or refinancing), especially for the longer term.
Bonus trend watch: defaults and commercial foreclosures. Research firm Real Capital Analytics released a now-notorious list earlier this month showing 268 properties in the New York area in some form of financial distress. At the same time, local commercial brokerages have begun to birth new teams to deal in these distressed assets.
Office Leasing: It's all about the jobs. And the city's unemplyment rate now stands at 6.3 percent, its highest since 2005, with more job cuts on the way—the city comptroller predicts as many as 165,000 private-sector ones into late 2010.
It's important to note that it's not just the numbers of jobs lost, but the kinds of jobs. After all, city employers shed over 300,000 jobs during the recession of the early 1990s. This time around, the kinds of jobs being lost are those in the city's premier industries: financial services and its attendants, like corporate law, advertising and marketing (and, yes, media). These industries are the top leasers of prime Manhattan office space. Take them away, and landlords are left wanting for the types of tenants who can afford to rent their top-flight space.
Needless to say (but we'll say it anyway), asking and taking rents will come down, even for the Class A office space. For a while there in 2007 and early 2008, it seemed $200 a square foot might become the norm in some parts of midtown. Not anymore. No way.
Bonus trend watch: subleasing. The amount of tenants subletting space they no longer need, due to layoffs, outsourcing and other factors, will increase in 2009. Indeed, it's started already, including in Class A towers.
Housing Market: The volume of home sales dropped throughout 2008. The number of Brooklyn sales, for instance, fell over 38 percent annually in the third quarter, according to Miller Samuel and Prudential Douglas Elliman. In Manhattan, the number was down 24.1 percent.
The slide should continue into 2009. "The fourth quarter has had the lowest transactions of the year, lower than I have ever seen," Jonathan Miller, author of the Miller Samuel-Douglas Elliman reports, told The Observer earlier this month.
With sliding sales—a sign, to say the least, of the ebbing of once voracious demand—will come price drops, perhaps to levels not seen since the earlier years of this decade, when the average Manhattan apartment—ye gods!—could be had for under $1 million.
Keep a particular eye on condos, especially in Manhattan. Sales of these dropped more steeply than those of co-ops in 2008, and there's still a robust inventory of new-development condos either recently online or getting there. If enough of these newer condos don't sell, enormous price chops—20 percent or more—could become the norm, enough to drive down prices across the city.
The silver lining for sellers and developers (and brokers): absurdly low mortgage rates, spurred in no small part by a federal government concerned about stabilizing the housing market nationwide in order to improve the entire economy. By the 3rd of December, the benchmark on the 30-year, fixed-rate mortgage was down to an average of 5.17 percent.
Still, the local economy will likely offset any loosening in mortgage lending. The city's seven largest investment banks gave out a total of over $33 billion in year-end bonuses in both 2006 and 2007. Estimates have that payout dropping by half for 2008. And that's just one example: again, the job numbers. They're bad.
Bonus trend watch: foreign buyers. At one point in 2008, it was estimated that foreigners made up as much as one-quarter to one-third of Manhattan new-development buyers. That estimate's surely a peak. Europe and East Asia are in the grips of their own recessions, and, while the likes of Russian oligarchs and Arab sheikhs may still be able to buy big at the Plaza, most foreigners will join most Americans in sitting out the housing market for a while.
Rental Apartments: "I have heard everything from 'anything for a lease' to 'just bring me bodies,'" Daniel Baum, COO at the Real Estate Group New York, said earlier this month. "Concessions have become standard and price drops are happening across the board."
Indeed, the apartment market's all about the jobs, too, and the grim employment projection for 2009 can only mean less demand for rentals. And this curbed demand will translate into increasingly cheaper rents, particularly in areas of Manhattan where rents jumped by leaps and bounds during the boom years.
Also, concessions from landlords will likely become more commonplace throughout next year, including payment of brokers' fees and months of free rent. At the same time, the stern tenant requirements for some buildings—for instance, requiring that prospective tenants make 40 times the monthly rent annually—will be relaxed in a lusting atmosphere that seeks not just the well-compensated tenant but the merely compensated.
Bonus trend watch: Those new-development condos that come online and sit empty next year without buyers—look for more of those to turn rental, however temporarily. Rents for these will likely be higher than for typical apartment stock, but the same concessions should be available.
tacitelli@observer.com