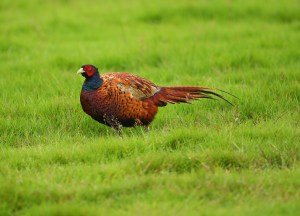 ALBANY—The pheasants didn't make the cut.
The state announced it will close a game farm in Dryden – near Ithaca – before the year is out, saving around $750,000. Rumors of the facility's demise swirled last week, prompting happy reactions from animal rights groups who didn't like the fact that the farm raised pheasants to be killed, and angry ones from some hunters.
David Paterson confirmed the announcement in a press release issued Saturday. The headline: "GOVERNOR PATERSON ANNOUNCES DONATION OF THOUSANDS OF PHEASANTS TO LOCAL FOOD BANKS, SOUP KITCHENS, AND FOOD PANTRIES."
Now that's spin.