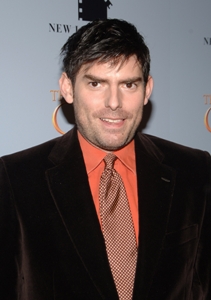 If you work in the Summit Entertainment public relations department, prepare to have a pretty crappy weekend. The upstart studio is expected to announce by Sunday that director Chris Weitz will be the replacement for the ousted Catherine Hardwicke on Twilight sequel New Moon. Mr. Weitz will be in Vancouver to start pre-production the rushed film starting Monday (Monday!), with hopes that the finished product can hit theaters sometime in late 2009. The rumors of his hire have been circling the internets all week, but now Entertainment Weekly is reporting the studio has stopped negotiating with all the other candidates, indicating that a deal has been reached.
We subscribe to the theory that the best person for the job should get the job, man or woman, so we aren't that upset with Summit's decision to hire a male director to take the place of Ms. Hardwicke. However! Shouldn't the person hired be a capable choice? We happen to like Mr. Weitz's directorial work–we are in love with the blissfully charming About a Boy and think American Pie succeeded admirably, if not spectacularly, in what it tried to accomplish. But his track record with big budgeted action spectacles is singular and atrocious. For those who forget, Mr. Weitz was in charge of The Golden Compass, which bombed so spectacularly last Christmas that New Line Cinema had to be absorbed into parent company Time Warner. To put it bluntly: he singled handedly ruined a studio!
More importantly, one of the big complaints about Ms. Hardwicke was that she couldn't handle the action scenes in Twilight and that the sequel New Moon, with its werewolves and vampires, would be too much for her. What exactly in The Golden Compass says Mr. Weitz is capable of handling a special effects action movie, besides Nicole Kidman's forehead? Hiring someone like this doesn't exactly help quell the suspicions that Ms. Hardwicke was only fired because she was a woman. Also not a help: Mr. Weitz's longtime relationship with Summit president of production Eric Feig. Uh-oh.
Memo to Summit: start your spinning!