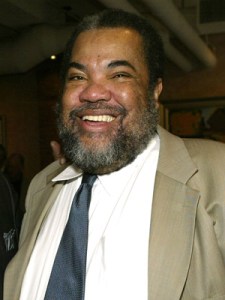 Democratic consultant Bill Lynch, who Representative Carolyn Maloney hired to help her pursue Hillary Clinton's Senate seat, doesn't think much of the public record of Caroline Kennedy, who now is the only other candidate for Clinton's job known to have hired a consultant specifically to win the appointment of Governor David Paterson.
Asked what Kennedy's credentials were, Lynch said, "Other than the Kennedy name, I'm not sure. But you cannot take it for granted, that does have a lot of cache to it. I'm not in the governor's head, I'm not sure what he might see there. I don't see much of a record."
Describing Kennedy's accomplishments, Lynch said, "It's the schools and supporting Obama for president, those are the two pieces I see. But as I understand it the governor wants somebody who can fill Hillary Clinton's shoes."
Asked to assess Kennedy's move to hire Knickerbocker SKD, Lynch said, "I don't won't to get into consultant competition."
"They're much smarter than we are. They are a good team we'll see how it all plays out," he said. "Caroline Kennedy didn't come to us. Carolyn Maloney came to us and asked us to help her and we said yes, why not. And she had a record that she could put out there."
Lynch, who goes way back with Paterson, said that relations had not warmed between them since Paterson reportedly blamed the consultant for bad advice when he first took office.
"We had a falling out about some issues that were affecting him," said Lynch. "And we have not been close since. So, I hope [Maloney] didn't hire me, I know she didn't hire me because she thought I was close to the governor. I hope she hired Bill Lynch and Associates because we know our way around political strategy."