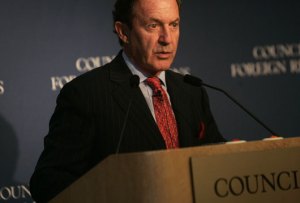 Mort Zuckerman and Fred Wilpon are just the beginning of what is likely to be a deluge of real estate heavies victimized by anti-mensch Bernard Madoff.
"I wish I could get my hands on him," said one prominent New York real estate owner, who would only talk to us without attribution. "I didn't have all my money in there, but enough that it hurts. How does he sleep at night? How did he ever fucking sleep at night?"
"A lot of people from within the industry have money in Madoff," said Newmark's Mark Weiss, a non-investor. Indeed, the only folks who went on record were non-investors, including those eager to dispel rumors about their own involvement with the accused investment swindler: Bill Rudin told The Observer he most definitely wasn't an investor. So, too, did Jerry Speyer, through a spokesman.
Some, like Eastern Consolidated's David Schechtman, anticipate the evaporation of so much money will further hammer an already beleaguered commercial industry: "The bad news that we're receiving on an almost daily basis is leading a lot of would-be buyers to stay out of the market."
Mr. Rudin was more bullish: "I think it's early to judge the impact, but I don't think hundreds of thousands [of feet] of space will come onto the market because of this."
Meanwhile, Fried Frank's Jonathan Mechanic, who represents just about every boldface real estate honcho in New York, is following the government's machinations rather closely.
"The government is in the process of seeking to freeze those assets," Mr. Mechanic said on Friday. "So anybody seeking to represent investors would probably follow the government's lead. … And whatever they recover is then a pool of assets for the benefit of all the investors."
drubinstein@observer.com