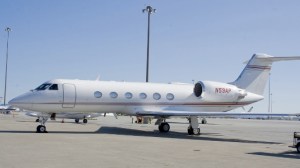 Once upon a time, a certain Floridian man required the services of a private jet. His girlfriend had spotted a pair of designer shoes, and she simply had to have them. But there was a problem: The shoes didn't fit, and only one store in the United States had the appropriate size. It was in Los Angeles. She was in Miami. So a staff member at Quintessentially, the high-end concierge service, arranged to send the shoes via private jet. The happy ending cost a mere $60,000.
"That stuff has pretty much all dried up now," said Edward Rosenthal, the company's chief operating officer. "That kind of extravagant, nonsensical spending has kind of gone the way of the dodo."
Coordinating lavish vacations, finagling the right table at the right restaurant, and otherwise making fairy tales come to life used to be the bread and butter of the residential concierge business. These days, however, the city's concierge services – companies that cater to residents of luxury condominium and co-op buildings, as well as to private individuals – are seeing their clients cut back on comfort, focusing instead on more practical concerns.
"Last year we had tons of people go down [to Florida], spend $10,000 a day, rent boats and houses and golf courses, and do these over-the-top experiential packages," explained Jenene Danenberg, the founder of Luxury Attaché, which services the Jean Nouvel-designed 110 11th Avenue and the Clocktower Residences at One Hanson Place. This year? So far, no such requests have come in.
In these tough economic times, even the ultra-wealthy are practicing restraint. According to several of the city's leading concierges, requests for private aviation are down. Attendance at parties with free food is up. Demand for tailors is on the rise, as fashionable women forgo couture and instead hem skirts. Citywide, concierges are seeing their members choose the five-star hotel, but not the presidential suite; a day spa, not a week in Greece; Convivio, not Per Se.
"Instead of the first row," said Ms. Danenberg, "it's the 15th row."
Mr. Rosenthal, whose company sees to the needs of residents at 20 Pine Street The Collection, where Giorgio Armani's firm had a hand in the interior design, explained that they are less interested in "fleeting" luxuries. Members are opting instead for vacations that provide them with social and cultural benefits: a trek through Rwanda to see gorillas, for example. Even the clients who have not taken a financial hit are holding back. The future is uncertain, after all, and wanton spending looks rather tacky.
"If they're doing events and things," said Mr. Rosenthal, of his clients, "they don't want to see the giant Champagne tower. It's not what – in today's climate it's going to turn people off. These more understatedly elegant events are the things more people are looking for."
AND IT'S NOT JUST the well-to-do who are toning down their demands. Matthew Goldstein is the vice president of sales and business development at Abigail Michaels, the city's largest concierge, which assists residents at the partially rent-regulated Stuyvesant Town and 95 other buildings in the tristate area.
"It's across the board," he said. "It's economies of scale. Where the person at the most expensive property would buy that [Montblanc] pen, now they're buying the Tiffany key chain [as a gift]. If they were buying the Tiffany key chain, the person today might have switched to the fruit basket." Abbie Newman, a principal at the company, added that this was once the season to plan opulent holiday parties; instead, clients are opting for quieter events, catering parties in their homes.
As a result, concierges are making an effort to be more reassuring, more proactive, more patient with their clients. At a recent staff meeting at Abigail Michaels, Ms. Newman reiterated the necessity of remaining calm, and appreciating that residents' tempers might flare.
"I don't think people necessarily share their financial woes or concerns with their concierges," said Ms. Danenberg of Luxury Attaché. "But I think people can tell that last year they went on a three-week trip to India and this year they're going to St. Barths for a week. That doesn't mean they lost all their money, but it does mean the concierge can be more tuned in and sensitive."
THE IRONY IN ALL this is that the residential concierge business might be one of the only sectors of the real estate industry that has yet to take a hit. Abigail Michaels has hired seven new core staff members. At All About Brooklyn, a concierge service based in the borough, gift certificate redemptions are through the roof. Even Quintessentially's top-tier membership levels are holding strong.
As developers outfit luxury buildings with an increasing number of amenities, concierges themselves are seeming less like a luxury and more like a given. Ms. Newman and Ms. Danenberg both consider their services an aid to developers, a way to entice buyers even as property sales slow. ("Affordable differentiator," Mr. Goldstein said, "the two words we hammer home to prospective clients.") Quintessentially markets its memberships as a way to save money. And for residents of luxury buildings with concierges, who often receive a year's worth of unlimited calls when they move in, it's no wonder that more are taking advantage.
One particularly popular request? Waiting around for the cable guy.
"Maybe six, nine months ago, people would view that as an expensive service," Mr. Goldstein of Abigail Michaels said. "But today, because they can't miss work, they can't miss that day – because they might not be sure a job will still be waiting for them – they're going to eat that cost. That's a big example of the difference in the economy."