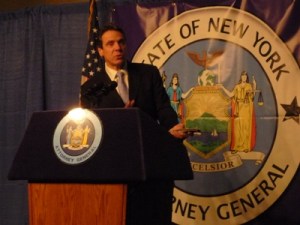 ALBANY—More on the details and political implications of Attorney General Andrew Cuomo's proposal for aiding in local government consolidation.
Perhaps the best part is the new Web toy Cuomo rolled out, which shows the number of local governments in every county–on a color-coded map.
It's almost as fun as name the county or bridge the budget, other taxpayer-funded tools for digital procrastination (… and decision making).