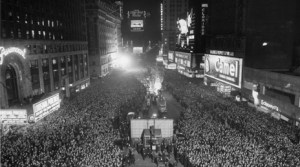 Kevin Sheekey says the Democratic establishment in New York "turned its back" on Obama during the primary, unlike Caroline Kennedy.
Reports of Sheekey distancing himself from Caroline Kennedy make it MSNBC.com.
CityFile makes the case for dumping Sheekey, or getting him out of New York by having Obama give Sheekey the job he's always wanted: ambassador to Ireland.
A blogger wonders if Tina Fey would play Kennedy.
Christine Quinn is the Echo's Irish American of the Year.
Michael Bloomberg barely makes the list of top 25 Republican presidential candidates for 2012, according to this site.
"Crooked politicians dominate '08 in central and mid-Queens," writes Ben Hogwood.
Choire Sicha gets some airtime to make predictions about 2009.
Tom Curitore announces his bid for City Council on Staten Island.
Representative John Hall makes some staff changes.
Liz Benjamin wonders if there's a tie between Danny O'Donnell's interview for the U.S. Senate seat and the fate same-sex marriage legislation in Albany.