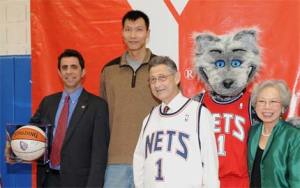 A compilation of reasons David Paterson might not pick Caroline Kennedy, from Chris Cillizza.
Paterson will also tax fishing.
Pro-Malcolm Smith unions ratchet up the pressure on two members of the Gang of Three.
Paterson visited Afghanistan today, is now returning.
Ray Kelly and Michael Bloomberg announced that crime overall is down, but murders and robberies are up.
Public transportation in Buffalo will cost more.

Rock Hackshaw for City Council.
The symbolism in Barack Obama's plan to be sworn in on Lincoln's bible is not subtle.
In a video posted on YouTube, Rick Warren blames the media.
UPDATE: The Obama transition team's Blagojevich-contact report is here.