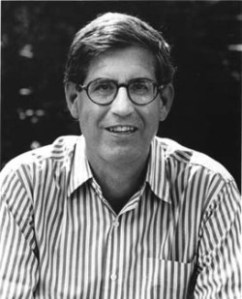 Farrar, Straus and Giroux publisher Jonathan Galassi will not issue any official statement on the layoffs that rocked his publishing house today, director of publicity Jeff Seroy just told Media Mob. "It was my misstatement," he said, referring to an assurance early in the day that Mr. Galassi would address the cutbacks at the house in some formal capacity.
The layoffs, which people in the building have been expecting for several weeks, claimed the jobs of associate publisher Linda Rosenberg (who oversaw, among other things, FSG's classics line, its paperback operations, and its internship program), head of production Tom Consiglio, head of sub rights Michael Hathaway, senior editor Denise Oswald, at least one person in the children's division, and several assistants.
Mr. Seroy said in an email that the rumor going around the building this afternoon that there would be a total of 15 layoffs before the end of the day was inaccurate. He also disputed the claim that editors had been asked to cut back on how much they are spending on acquisitions, which first appeared earlier this month on The New Yorker's book blog as part of an anonymous testimonial from an FSG staffer.
Mr. Galassi will oversee a staffwide meeting tomorrow to discuss the changes.