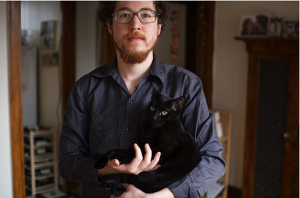 "I feel a little tired and burnt out," said Alex Pareene, a Gawker editor, this morning.
Mr. Pareene is going part-time for Gawker, which means he'll be working a few days out of the week for the Web site and the rest of the time working on "other projects," he sad.
Last week, Mr. Pareene told us that he wasn't too pleased with the new mandatory weekend shifts for Gawker writers, and that he was ready to quit. He said he was getting sick of the new site redesign ("Which I'm not a huge fan of") as well, and that he'd had enough.
"It's something that's been bubbling up for a while," he told Media Mob.
Gabriel Snyder, Gawker's new Managing Editor, apparently was able to talk him off the ledge.
"He came to me and said he was burnt out and I tried to convince him to stay," said Mr. Snyder. "We talked about him going to a part time thing in the new year and we're still working on the details."
In other Gawker Media news, two employees have been laid off from the tech side, and one of those jobs will apparently be outsourced to a person in Budapest —something Nick Denton warned us that he'd be doing about a month ago.