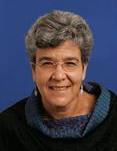 More than six months after Governor Paterson announced his nomination, the state Senate Republicans on Monday night approved former Koch deputy mayor Stanley Grayson to take a seat on the Port Authority's board of commissioners.
The Senate, led by Long Island-based Republican Dean Skelos, sat on this nomination and even confirmed another Port Authority nomination—of Fred Hochberg—before acting yesterday. The confirmation forces out another Long Island Republican, Bruce Blakeman, a Pataki appointee to the board.
A spokeswoman for the Senate majority said that the Senate confirmed Mr. Grayson yesterday. Marisa Lago, CEO of the Empire State Development Corporation, was also confirmed.