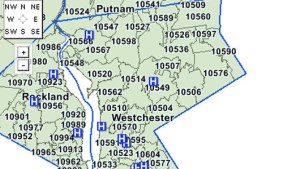 ALBANY—Health officials unveiled this new Web site which allows the reader to see what ZIP codes have the highest rates of hospitalization for preventative ailments.
Dr. Richard Daines, commissioner of the state health department, said that in addition to showing where preventative services need to be bulked up, "the data is also very useful for revealing health care disparities related to racial and ethnic minorities."
Which, in terms of public Web site usefulness, seems like progress.