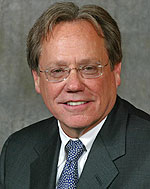 Vanity Fair's Michael Shnayerson has issued yet another dispatch from the front lines of the hedge fund massacre. It's a report on the death of a culture in which, as one former Lehman Brothers employee explained, those who didn't "spend extravagantly" on staples like $1,950 bottles of 2003 Screaming Eagle Cabernet Sauvignon at Craft, $26-per-ounce Wagyu beef at Nobu, and Masa's $600 prix fixe dinner would be "ridiculed at work."
The piece includes a host of increasingly familiar scenes of the ways in which the ultra-rich cut back: the still-employed money man who, while planning a trip to China, asks himself, "Why should I pay $250,000 for a private plane when I can pay $20,000 to fly commercial first class?"; a Wall Street wife asking her Westchester neighbor how exactly one obtains a Food Emporium discount card; a reminder that the usually booked-solid St. Regis Hotel in Aspen currently has Christmas week available at $13,920 for two.
Over in Greenwich, residents are cutting back by "letting the pastures grow, canceling the leaf blowers, doing the storm windows themselves." Customers are hauling sacks of jewelry over to Betteridge Jewelers ("Wall Street's jeweler) to make the mortgage payments while others send their housekeepers and daughters on similar runs to Consigned Couture.
One of the piece's central characters is former Lehman Brothers COO Joe Gregory. Mr. Gregory's story, Shnayerson argues, "even more than [CEO Richard] Fuld's, seems emblematic of the age now past." The 56-year-old Mr. Gregory owned homes on the North Shore's Lloyd Harbor; Bridgehampton (which he just put up for sale); Manchester, Vt.; Manhattan; and a $500,000 house in rural Pennsylvania, which he used approximately twice a year when he went to visit his son at boarding school (the townie hotels were apparently not up to his standards). Tired of his 90-minute commute to the office, he purchased a helicopter and a seaplane to shorten the trip. A house guest once spotted a $4,600 price sticker on one of her dinner plates (whether it was for the plate itself or the set wasn't clear). It's estimated that Mr. Gregory's after-tax expenses approached $15 million per year, excluding mortgage payments. 
He and wife Niki also donated generously to medical charities like Huntington Hospital, Weill Cornell Medical Center, and the Maurer Foundation for Breast Health Education. "Joe had a huge heart—he gave a ton of money away," one ex-colleague is quoted as saying.