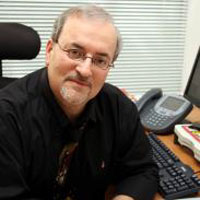 The December 2008 issue of The Atlantic just went online and judging from the Letters to the Editor this month, reactions are split over whether or not the magazine's massive redesign works.
One reader complains:
You look like a cross between Time and The Economist. Amid your lunging social and political reportage, you severely neglect literature and the arts, save for those shabby paragraphs of sanitized authors and titles in the back. I know you will not dare to publish this, fearing to offend what H. L. Mencken called the 'great booboisie' of readers.
Another is more favorable, writing:
Could it be that all it took was a stunning new wrapper to transform an indisputably excellent magazine into one that instantly strides to the head of the class? Or, alternatively, has
The Atlantic
been so skillfully retuned from the inside out that the changes ever so slightly shift the book's emphasis and sensibility?
Having thought about it, I conclude, happily, that both are true: every element and detail of your redesign is 'just right.' A venerable old title is once again a brilliant monthly gift to readers who appreciate being challenged at every turn.
The author of that letter? Cable Neuhaus of Palm Beach Gardens, Florida.
Mr. Neuhaus isn't just an outside observer, he's a magazine industry veteran. According to his Huffington Post bio he was:
Entertainment Weekly's Los Angeles bureau chief for 10 years… was editor-in-chief of both Folio: (the magazine about magazines) and TV Entertainment (later purchased by TV Guide), which he liked equally well and which changed radically (for the better, he stubbornly believes) under his guidance… taught journalism and other courses at Penn State University for six years… and is, of course, 'award-winning,' once had a brief involvement in the movie-making game, but, bravely, has never written a screenplay.
With credits like that, you'd think The Atlantic would mention them.
Mr. Neuhaus previously wrote about The Atlantic in a May 9th, 2005 Huffington Post entry headlined The End of Magazines as We Know Them? in which he wrote:
I know that magazine makers everwhere [sic.] stay up nights worrying about the way the Internet is encroaching on their turf. The smart ones have set up collateral Web sites. Those sites — the best ones — are seeing greater traffic with each passing week. At least for now, this won't hurt magazines that feature long-form editorial — The Atlantic, for example, or Vanity Fair — but those books are mighty few in number. If you're in charge of Us Weekly, however, what's your edge over your companion Web site? Can you think of any? Is there an economic model that favors print?