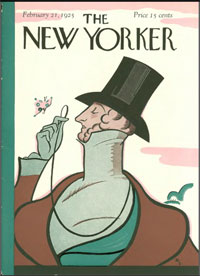 The New Yorker's Book Bench blogger Thessaly La Force emailed a few people who work at publishing houses around town and asked them to submit reactions to all the bad news that came out during this tense and tumultuous week. So far they have responses posted from people at FSG, Penguin, and Hachette.
While the Hachette submission doesn't offer anything noteworthy, the person from FSG reports that editors at the boutique literary house are "feeling the burn with shorter print runs and a tightening on what we can buy" and that there have been "some really bleak editorial meetings."
Also, alert to agents! Apparently the "powers that be"—presumably at Macmillan—"have been encouraging us to come up with book ideas and seek out authors ourselves, rather than relying on agents."
The New Yorker's Penguin source, meanwhile, asserts that the recently imposed freeze on raises for people earning more than $50,000 will save parent company Pearson "upward of forty million dollars."
Nothing has appeared yet from anyone at HarperCollins, Simon & Schuster, and Random House, but that's probably just because everything at those houses is fine.