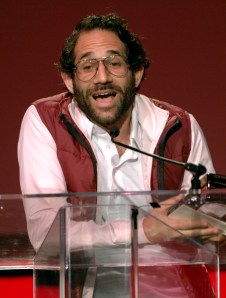 Back in November when Portfolio put American Apparel CEO Dov Charney on its cover instead of a cover that addressed the then-imploding financial world, it left us scratching our heads.
If the decision was a cosmetic one—the logic being that a sultry image of Dov Charney lying on a couch would do better on the newsstand than an abstract image to sybolize the financial crisis—it didn't work. 
The November issue sold 19,000 copies on the newsstand, the same as Portfolio's previous two issues in October and September, where Toll Brothers CEO Bob Toll and Jeff Zucker were on the cover, respectively, according to the ABC Rapid Report. The magazine did better with its summer issues: The August cover, of Countrywide CEO Angelo Mozilo, sold 23,000 issues, and the July cover, of Starbucks CEO Howard Schultz, sold 28,000 copies.
We imagine the December/January issue, which finally confronted the business world's 9/11 with a Michael Lewis cover story, should draw the best off the newsstand this year.