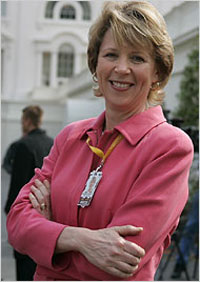 Elisabeth Bumiller will join the foreign policy desk and become The New York Times' Pentagon reporter, a source tells us.
Ms. Bumiller had been the paper's White House correspondent since 2001, and covered the election for the last year. She is also the author of Condoleezza Rice: An American Life.
UPDATE: Ms. Bumiller let this cat out of the bag to the Daily Northwestern.