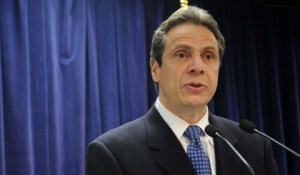 ALBANY—New Yorkers seem to be getting used to the idea of Caroline Kennedy in the Senate as she "campaigns" for Hillary Clinton's seat.
A Siena Poll conducted last week — before Kennedy came out and officially expressed interest in the seat — found she was almost even with Attorney General Andrew Cuomo when New Yorkers were asked who David Paterson should pick for the open seat. But she edged Cuomo out in voters minds as the favorite for who Paterson would pick by almost two to one.
Siena also asked about Byron Brown, Kirsten Gillibrand, Nydia Velazquez, Adolfo Carrion, Tom Suozzi and Brian Higgins. None of them broke single digits in response to either question.
Kennedy had a higher approval rating in New York City (64 percent) than upstate (50 percent), but surprisingly was looked upon more favorably by Jews (60 percent favorable, 20 percent unfavorable) than Catholics (57 percent favorable, 24 percent unfravorable) given the fact that her father was the first and only Catholic elected to the presidency.