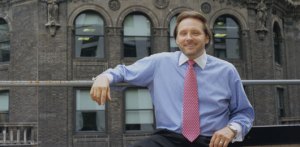 Massey Knakal chairman (and new dad!) Bob Knakal breaks down in his newest commentary why New York's smaller properties are still doing relatively well, given the local economic strains–and why they might become even more attractive:
So with all this negative news, why are Manhattan's small to midsized income producing properties still performing relatively well? Rent regulation, which artifi cially reduces average rent levels and is prevalent in many multifamily and mixed-use properties, is one reason. Interest rates hover around historic lows and it is expected that when the Fed meets on December 16th, they will cut the Federal Funds Rate to a quarter of a point or zero. This should have a positive impact on credit availability as it will widen spreads even further making loans even more profi table for the lender. Banks that have capital have tremendous incentive to lend the funds and while spreads are high, risk is relatively low as loan to value ratios are down to 60-65%.
Full commentary here.