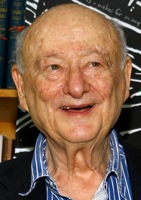 Given that the most pervasive criticism of Caroline Kennedy as a Senate candidate is that she is is a candidate mainly because she is a Kennedy, Ed Koch may or may not be helpful.
While making the case for Kennedy's appointment on NY1 just now, Koch said Kennedy is as qualified as anyone else, and also  that she's simply a natural.
"It's in her genes," he said. "It's in her D.N.A."