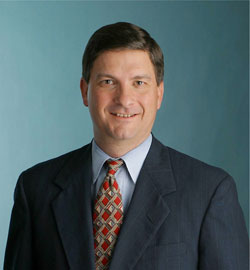 Yet another outfit is positioning itself to take advantage of what is expected to be a deluge of distressed property assets in 2009.
K&L Gates, the corporate law firm recently named by the National Law Journal the nation's 10th largest, with more than 1,700 attorneys worldwide, including 100 in New York, is forming a group that will, in what is becoming all too familiar language, focus on "the restructuring of distressed real estate loans and the positioning of foreclosed assets for successful sale."
"I think everyone is forming a distressed-asset group at this point," said Dan Fasulo of Real Capital Analytics. "It's going to be where the business is next year. There are almost as many distressed assets this year as closed properties. It's kind of scary when you think about it."
Indeed, K&L is only the latest in a series of firms to bet that distressed assets will prove a lucrative business. A number of commercial real estate brokerages, from CB Richard Ellis, Jones Lang LaSalle and Savills Granite to Newmark Knight Frank and Eastern Consolidated, have recently formed groups in anticipation of the deluge.
Walter Fisher, the Charlotte-based co-head of K&L Gates' real estate practice, said, in a statement, that given the "troubled economy," such a strategy only makes sense:
"Banks, special servicers and investors will become the owners of properties that may be only partially developed or under-leased, and it will be vital to complete the development and leasing process in order to position the assets for disposition. Through our task force, K&L Gates' lawyers can provide sound advice and the necessary legal skills to help clients achieve the maximum results for these assets."
drubinstein@observer.com