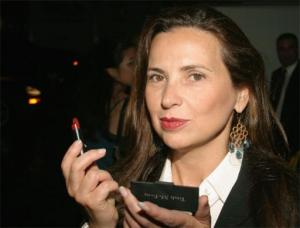 Michael Wolff is scratching his head over why after more than a year of staying almost entirely off the record, his old pal Judith Regan—whom he's known since their undergraduate days at Vassar when she was a "pretty, plumpish hippie"—is trying to get all this attention suddenly by telling the New York Daily News she's going to destroy him for the way he portrayed her in his recent biography of her old boss Rupert Murdoch.
"I guess she wants in," Mr. Wolff said in an interview just now. He speculated that Ms. Regan was emboldened to return to public life because she has received her $10.75 million dollar settlement from Rupert Murdoch's News Corporation, whom she sued last November for wrongful termination and defamation.
"She got her settlement, she has this money," Mr. Wolff said. "I'm sure she was keeping quiet because she didn't want to rock the boat on that. Now she's got money in hand, and she's gotta get back in the game."
What Ms. Regan is up to is anyone's guess. Back in November, when she filed her wild lawsuit against News Corp., she resisted reporters asking her to elaborate on her allegations, and has since refused to comment on just about everything, including the unexpected firing of the woman who fired her, former HarperCollins C.E.O. Jane Friedman. More recently, she has declined to speak out about her legal wranglings with lawfirm Dreier LLP, except through her assistant.
In the fall, someone posted on her Facebook wall congratulating her on her new job—a message Ms. Regan responded to with something like "Who told you?"—but when Media Mob called her she declined to talk about it except to deny with a laugh the (implausible) rumor that it was at Fox News.
"Apparently she told [Daily News gossip George Rush, who reported Ms. Regan's fury this morning] that she is opening schools in Africa," Mr. Wolff said. "I don't know. A more preposterous idea I can hardly think of."
Speaking by phone from his home shortly after filing this Newser.com column mocking Ms. Regan, Mr. Wolff was interrupted by the sound of animals attacking each other.
"Cats and dogs fighting," he explained.
Ms. Regan has so far not responded to requests for comment.