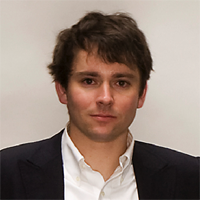 Nate Westheimer, founder of BricaBox and entrepreneur-in-residence at Rose Tech Ventures, will take over Meetup CEO Scott Heiferman's position as organizer of the New York Tech Meetup. After a little controversy, candidate presentations and a voting poll, which closed at 11:59 p.m. last night, Mr. Westheimer snagged the spot by a landslide 48 percent vote. Out of more than 7,500 NYTM members, only 630 voted.
Mr. Westheimer proposed creating a board of "egoless community organizers" to organize and evangelize their niche of the broader New York Tech Community.
According to his blog post this morning, Mr. Westheimer intends to meet with Mr. Heiferman and his co-organizer Dawn Barber next week to plan a transition. He'll also work on forming an advisory board, an organizer board, plan the Jan. 6 Meetup and "Organize! Organize! Organize!"
"Your Meetup is going to remain mostly the same with a few enhancements," Mr. Westheimer wrote, "while, in the background, folks are given a platform to amplify their community organizing effort through coordination and collaboration with the the other great work that's going on out there."