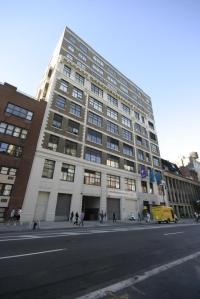 On Dec. 1, New York University dropped $210 million on 726 Broadway, between Waverly and Washington places, a 10-story building formerly owned by the Guardian Life Insurance Company of America, according to city records uploaded today.
The nearly 350,000-square-foot edifice, which once served as a Wanamaker's Department Store warehouse, last traded in 1999 for $55.2 million, according to CoStar.
John Beckman, a university spokesman, said in an email that the school has been the building's primary tenant for many years and that, "NYU currently uses it for administrative operations, student support services, and offices." At the time of closing, NYU was renting over half of the building. The rest is vacant, though the school plans to move some administrative functions and faculty offices there.
The school is also considering relocating the university bookstore, now on Washington Place, to the first-floor retail space.
"We signed the contract to buy the building  over a year ago: Nov. 2007," Mr. Beckman added. "However,  to accommodate Guardian 's  needs, the closing  did not take place until Dec 1, 2008."