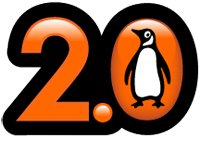 This morning Penguin Group USA unveiled a new initiative they're called "Penguin 2.0" that so far consists of this Web site, an iPhone app, and a new print-on-demand edition of Charles Dickens' The Christmas Carol that customers can fit with their own personalized dedication for $17. The dedications can be up to 350 words long, according to Jeff Gomez, Penguin's senior director of online consumer sales and marketing.
Mr. Gomez, whose main duty is overseeing the Penguin Web site, said that in 2009 the company will introduce a program that allows customers to choose from a variety of short stories, essays, and other short standalone texts and combine them into custom-made collections. Mr. Gomez said the program is part of Penguin's effort to incorporate elements of so called 'Web 2.0' into publishing without abandoning print.
Taking sites like AnthologyBuilder.com and iTunes as inspiration, Mr. Gomez said, Penguin hopes the "Custom" program will tap into people's desire "to remix a little and to shuffle their playlists." He cautioned, however, that he "would never want to break apart an entire book" and thereby render the full-length volume obsolete the way iTunes has done to the 74-minute LP.
Related: Pub Crawl on why major publishers are reluctant to break up short story anthologies and and sell them a la carte.