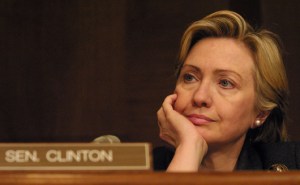 Hillary Clinton's first words after Barack Obama officially announced her as his designated secretary of state at a Dec. 1 press conference included a grateful goodbye to New York and the Senate.
"I also want to thank my fellow New Yorkers who have for eight years given me the joy of a job I love with the opportunity to work on issues I care about deeply in a state that I cherish," she said.
"Leaving the Senate," she added, "is very difficult for me."
Clinton's move will bring an abrupt end to her Senate career, and represents the departure from New York of its biggest political star. As far as personality and profile are concerned, the void the former first lady leaves behind dwarfs most of the local names– the Velazquezes and Gillibrands, if not Cuomos and Kennedys – commonly mentioned as possible replacements.
So how to assess her New York interlude? How was she as a senator?
She never ceased to attract a level of attention fitting of a political star. But in terms of accomplishments, her Senate career was more solid than stellar.
Read the rest.