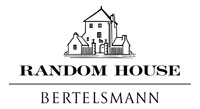 The fallout from Markus Dohle's reorganization of Random House has begun. It's unclear how many people were laid off yesterday (or how many still will be), but according to a source in the foreign rights world, a partial restructuring of the company's subsidiary rights operation has forced the elimination of at least two positions from Gina Centrello's Random House Publishing Group.
One of those, the source said, has been held for the past five years by Claire Tisne, who has served as sub rights director under Ms. Centrello since back before the 2003 merger that stitched Ballantine together with the flagship Random House group. Ms. Tisne's duties will be taken over by Rebecca Gardner, who has until now been serving the Doubleday Publishing Group. Ms. Gardner will also assume oversight of Bantam Dell's sub rights team, pushing out Sharon Swados, who has led that department for five years.
Ms. Gardner, whom Mr. Dohle's reorganization two weeks ago placed under the command of Knopf president and publisher Sonny Mehta, will lead a sub rights team that includes Lisa George from Bantam, Rachel Kind from Ballantine, and Joelle Dieu from Little Random. Carole Janeway, meanwhile, who has overseen Knopf's rights department, will now said to be "officially" in charge of the rights department of the Knopf Doubleday Publishing Group, which was formed as a result of Mr. Dohle's reorganization.
Carol Schneider, the executive director of publicity for the Random House Publishing Group, said this morning that the sub rights departments are remaining separate operations. "There is no merging," she said. "They are separate and discrete sub rights departments."
While it's possible that more people were laid off yesterday and Media Mob's sources just haven't heard about it, it seems more likely that the layoffs resulting from Mr. Dohle's reorganization will trickle out in a drip rather than crash down in one big wave. And while a little drip may sound like the less painful of the two, it's actually a way more torturous experience for the people of 1745 Broadway, many of whom have been coming in every day since the reorganization was announced not knowing whether it'd be their last.
Note: Originally this post indicated that Tuesday's staff changes would mean some sort of centralization of sub rights at Random House, and speculated that it could be the sign of more such centralization to come. This was nonsense. As Ms. Schneider points out above, each of Random House's divisions is keeping its own sub rights department. And while it's possible that certain operations will at some point be centralized, the fact of the changes in sub rights don't make it any more likely than it was before.