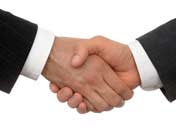 When New York's real estate market was at its peak, condo buyers and investors were not in the position to quibble if the ceiling of their new apartment was a few inches shorter than the one in the sponsor's offering plan or if common charges were a couple hundred dollars more than expected. Now that the market is in the throes of a recession, those same buyers are finding themselves with the upper hand for the first time in decades.
One buyer who agreed to pay $5.75 million for an Upper East Side penthouse last year is now trying to break the contract because, among other reasons, the rooftop fitness center with a full-time attendant that he was promised was scrapped for a basement gym, according to the buyer's lawyer currently negotiating a settlement.
Others suffering from condo-buyers' remorse have launched similar escrow disputes this year because developers failed to deliver amenities like Bosch kitchen appliances or a common room with a high-definition television.
Real estate lawyers have been inundated with clients looking to break or renegotiate the condo contracts signed before the recession reached Manhattan, according to seven local attorneys. Some buyers are trying to get out of deals altogether without forfeiting the deposits they made on apartments they can no longer afford. Others are looking for partial refunds, price-reductions or concessions from developers based on material differences between a finished unit and the one described in initial offering plans.
"In a good market, it was not always in the buyers' interest to exercise their rights under a contract," said attorney David C. Wrobel. "If the apartment was a little smaller, it was a defect that was overlooked. Now people are being more aggressive with pursuing their rights. When you are talking about $2 million down, that's real money, it damn well should be what was promised."
Most of these disputes have been settled before they are filed with the state attorney general's office, which under state law determines which party to award the deposit to if a sale falls through; still, the attorney general's office has had a surge in the number of escrow disputes filed this year. Of the 133 logged in New York State in 2008 as of Dec. 5, 31 of them were logged in November alone, more than in any other month (the majority of the 133 were in New York City). The statewide number for 2008 was also been significantly higher than in 2007, according to attorneys familiar with the filings.
Attorney Sandor D. Krauss said he has never been more ambushed with condo rescission cases. He has settled three in the past six months—he said he was able to recover the full deposit in two of them—and is about to file three more suits with the attorney general in which clients are asking for at least a 10 percent reduction in the contract price.
"In disposition filings," Mr. Krauss said, "we made claims that range from clients losing their jobs and not being able to afford it, to structural changes to changes in the financing provision."
Attorney Adam Leitman Bailey said he recently got a client out of a contract for a condo in Brooklyn based on a material deviation from the offering plan.
"[The purchaser] signed a contract for a certain unit and then they amended the offering plan and now she has a big pole in the middle of her living room," he said. "I called up [the developer] and told them and they cursed. They said 'f-u' when we first spoke to them and then we wrote them a letter listing 20 reasons why they breached the terms of the contract of sale, the offering plan and New York law. They called us back and said, 'We got your letter and looked you up, so we'll let you out.'"
Mr. Bailey refused to discuss specifics about any of the cases he's currently mediating, but said his firm has at least 17 or 18 suits on behalf of individuals or homeowners associations pending at the attorney general's office and many others that never made it that far. Last week, for instance, he negotiated a deal for a group of Russian investors who had agreed to pay $1.15 million for a unit in a new Manhattan condo development. Mr. Bailey said he expected the case to go through litigation, but at the last minute the developers agreed to knock off 40 percent from the contract price. The Russian investors closed on Thursday, he said.


MANY OF THE NEW York buyers trying to break their contracts are not institutional investors or small-time speculators, though, and, for them, sweeteners are often not enough, said Tony Abraham, an attorney who has negotiated deposit-refund disputes for condo buyers in Brooklyn and Manhattan.
One of his clients just forfeited the deposit on a $700,000 condo in Battery Park City that had depreciated since he signed the contract in 2007. "We got the developer to agree to pay the real property transfer tax, but then the buyer did not want to go forward anyway because he got cold feet," Mr. Abraham said. "He lost $70,000."
Buyers started contacting Mr. Abraham in 2007 to recover their deposits, he said. Many were middle-class people who had put down $60,000 to $80,000 for Brooklyn condos. "The buyer says, 'I want my deposit back'," Mr. Abraham said of a typical negotiation. "The developer says, 'No, this is Stalingrad, we will stand and die.' The buyer says, 'We will run away.'"
Usually, they reach a compromise. Though Mr. Abraham has managed to recover as much as 50 percent of the deposit for buyers in some cases, the goal is to shift as much of the closing costs to the developer as possible. He has two proposals on the desks of New York developers right now asking them to pay the real estate property transfer tax to induce the buyer to go forward with the sale.
MORE STRINGENT LENDING REQUIREMENTS are driving contract breaches on both sides as developers fail to finish building within the specified construction window—usually two years—and buyers find themselves unable to secure mortgages they expected.
An artist and a photographer who put down a $180,000 deposit on a $1.8 million Manhattan condo remain in an escrow dispute with their sponsor over construction delays, said the lawyer representing them. He declined to be named in this story since negotiations are ongoing. The scheduled March closing was held up until November, but by then the couple's bank could no longer give them a mortgage. They have yet to reach a settlement, but the attorney said the developer has agreed to come down $400,000 from the contract price.
Even in cases where buyers can still receive a mortgage, delaying the closing six months can mean hundreds of dollars more in out-of-pocket expenses, according to attorney Jonathan Davidoff.
"The problem on the buyer side is, if they were supposed to close six months ago, they could put 10 percent down on a unit; now you have to put 20 or 25 percent," he said. Meanwhile, most banks will only lend buyers 70 or 80 percent of a condo's assessed value, and Mr. Davidoff says his clients' properties are worth about 10 to 25 percent less then the appraisals in the contract.

He has usually been able to get the developer to come down 20 to 25 percent from the closing price in the contract when the purchaser has been able to get a mortgage, and in some circumstances the sponsor has agreed to a 50 percent reduction. He expects property values to fall as much as 30 to 35 percent in the near future, making developers even more pliant.
"We suspect that this is going to blossom," Mr. Davidoff said. "This is basically the perfect storm, what's happening on Wall Street, the layoffs, and the residential condo boom… Without Wall Street bonuses, the market is going to soften."