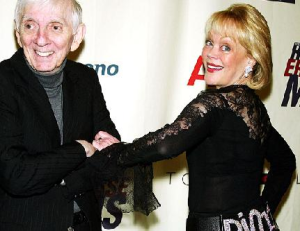 A few months ago, Candy Spelling decided to trade in her 56,500-square-foot French chateau-style home (with a gift-wrapping room) for a $47 million condo at the still incomplete Century condominium in Los Angeles. Her 16,500-square-foot place will spread over the building's top two penthouse floors.
But this Monday, the trustworthy and hilariously named Web site Real Estalker had a little post reporting that Ms. Spelling, whose TV mogul husband, Aaron, died two years ago, "has backed out" of the purchase. Her publicist denied the rumor yesterday (telling the site that Ms. Spelling's plans "have not changed"), and so has a spokesperson for the Century's developer, Related, who told The Observer today, "Just completely untrue."
But why would there be rumors about Los Angeles' biggest-ever condo deal? "No idea," the spokesperson said.