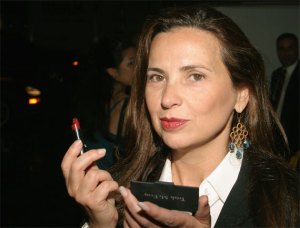 At the end of the day yesterday Media Mob posted an item about the $10.75 million settlement that News Corp. paid its former employee, ex-HarperCollins editor Judith Regan, to avoid going to court over the defamation and wrongful termination suit she'd filed against them back in November. The staggering figure, previously undisclosed, had popped up in newly submitted court filings from Ms. Regan's former lawyers at Dreier LLP, the now-troubled Manhattan firm that alleged back in March, about two months after the News Corp suit was settled, that their former client had stiffed them on legal fees and had withheld their cut of the settlement. (The fact of the $10.75 million sum was first reported by Bloomberg one day after Marc Dreier, the firm's managing partner, was arrested for allegedly perpetrating millions of dollars in investment fraud.)
According to an e-mail we received this morning from Ms. Regan's assistant, a number of things require clarification. "The Dreier lawsuit has no merit," the e-mail read. "Marc Dreier claimed Regan cheated him. It was Dreier who was attempting to cheat Regan and apparently, many others."
Also: "News Corp once made false claims about Regan. They lost. Marc Dreier will lose too."
Elsewhere in the email, Ms. Regan's assistant addressed Media Mob's characterization of the settlement, which we said allowed both parties to walk away without admitting any guilt.
"News Corp did not walk away without retracting their false and defamatory comments regarding their totally fabricated anti-semitic comment claim," the e-mail read in reference to claims out of News Corp that Ms. Regan was fired for making anti-Semitic remarks to a company lawyer. The notion that it was these remarks that led to the termination was generally treated with skepticism in the publishing community, where the consensus was (and remains) that News Corp. needed Ms. Regan out because of the brutal controversy sparked by If I Did It, the kinda-sorta O.J. Simpson confession that she signed up to publish at HarperCollins.
Ms. Regan—OK, Ms. Regan's assistant—is right to note in her e-mail that the statement News Corp. made following the settlement in January conceded that Ms. Regan "did not say anything that was anti-Semitic in nature, and further believe that Ms. Regan is not anti-Semitic." The statement also said, however, that the parties had reached their settlement "with no admission of liability by any party."
The other thing Ms. Regan wants known is that contrary to the Bloomberg report—which carried Dreier's allegation that they "learned through [Ms. Regan's] new lawyers on Dec. 14 that the firm had been terminated"—she "did not secretly fire" Brian Kerr, the lawyer who prepared her suit against News Corp, but "fired the Dreier law firm FOR CAUSE." (Emphasis theirs.)
Figuring out exactly who those new lawyers were—her relatively longtime associate Bert Fields or Bay Area lawyer Joe Cotchett, whom she hired after firing Dreier—is a bit tricky. According to the Bloomberg report, it was Mr. Fields, not Mr. Cotchett, who represented Ms. Regan in the settlement with News Corp., but it's unclear whether that's based on anything other than the fact that Dreier, in their suit against Ms. Regan, listed Mr. Fields—and not Mr. Cotchett—as the co-defendent.
According to the e-mail from Ms. Regan's office, the case against Mr. Fields "was dismissed" because Dreier's "facts were wrong," which may suggest that Dreier just fingered the wrong man when they filed their suit, having assumed, perhaps, based on Mr. Fields' association with Ms. Regan, that he was the one to go after. Exactly what Mr. Fields' working relationship is with Ms. Regan is hard to pin down, though: Back in November 2007, right after she first went after News Corp., the Los Angeles-based entertainment lawyer told The Observer that he was staying on as her legal counsel even though Dreier had prepared the suit and was representing Ms. Regan in court.