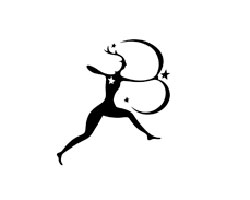 There was a moment earlier this year when it looked like all was lost for Bloomsbury USA—when practically every major editor and executive associated with the company had quit or been fired amid budget cuts, and none who remained could claim ownership of the house they were now charged with running. All year, the principals fell like drops from a leaky sink, starting in January when publishing director Annik Lafarge was laid off along with five others, and continuing through the end of the summer, by which point longtime editor Gillian Blake, founding publisher Karen Rinaldi, and editor-in-chief Colin Dickerman had all departed for warmer climates.
The departures, along with the widespread knowledge that Bloomsbury's parent company in Britain had become dangerously unstable when the hyperlucrative Harry Potter series came to an end, moved many in the publishing industry here to wonder whether the leadership over in London might just shut the American colony down, letting history remember it as a bold but finally botched experiment.
Instead, Bloomsbury USA is headed into 2009 with George Gibson, its optimistic and well-respected new publishing director who believes that the painful convulsions his industry suffered this year could actually give his damaged outfit an advantage over its larger competitors, as the scrappy editors who've chosen to stay there turn up the dial on acquisitions and work energetically towards renewal.
"The combined talents that we have here now have allowed us to regain our footing as a publisher," Mr. Gibson said. "I actually think we're publishing better than we ever have right now. It took a while, but how could it be any other way? We had a lot of challenges and we were scrambling a bit, but I think now we have really found our footing again."
One of the reasons Mr. Gibson has to be optimistic, he said, is that the prices agents are asking for books appear to be falling, which means houses of Bloomsbury's size—not tiny ones like Graywolf or Akashic Books, but not enormous ones like Random House either—might soon see a leveling of the playing field that would allow them to compete for books that less than a year ago would have been out of their price range.
"There are indications that prices for books are coming down," Mr. Gibson wrote in an e-mail. Big publishers have grown more risk-averse than they used to be and so they're more likely to save their money in anticipation of a Tina Fey or a Sarah Silverman proposal than to spend it incrementally on a bunch of risky books that might hit but probably won't. As a result, according to Mr. Gibson, big publishers "take their eyes off certain mid-list titles," giving Bloomsbury has an opportunity to swoop in and stake out interest in them with less interference than they used to expect. "I do think we'll be able to buy some books … that would otherwise have gone beyond our comfort level," Mr. Gibson said, "and those books will become lead titles for us."
Mr. Gibson finds himself in the role of Bloomsbury's surrogate sort of by accident. Originally, he was just in charge of Walker & Company, a tiny house founded fifty years ago that Bloomsbury USA bought in a fit of expansionism for a reported $6.5 million during a bullish winter in 2005. For the first forty or so years of its life, Walker published mainly to the library market, but the 1992 passing of its founder, Samuel Walker, set in motion a chain of events that would, a year later, conclude with his son, Ramsey Walker, giving Mr. Gibson control of the publishing program with a mandate to clear away the spiderwebs and bring it in line with contemporary publishing realities.
For Mr. Gibson, that meant turning Walker into an underdog destination for an idiosyncratic sort of narrative non-fiction and popular history, and during the 12 years he ran Walker prior to Bloomsbury ravenously swallowing it in 2005, the company made a name for itself by publishing titles like Dava Sobel's Longitude, Mark Kurkansky's Cod, and Simon Singh's Fermat's Enigma. The house became the laboratory for the subgenre that would come to be known as "microhistory," since become the cloying playground of bored journalists looking for book ideas.
One must assume that that legacy was at least part of the reason Karen Rinaldi and her boss across the Atlantic, Nigel Newton, were so keen to integrate Walker into Bloomsbury's American publishing program. And yet, Walker did not own paperback rights to any of its biggest titles, as Mr. Gibson had sold them for cash to other houses without realizing how lucrative they would later turn out to be.
"Had I to do it all over again, I wouldn't have sold any of the rights," Mr. Gibson said. "The leverage of paperbacks is huge. If i knew then what I know now I would have held on to them."
It's unclear, in light of the fact that he didn't, what exactly Ms. Rinaldi and Mr. Newton thought they were going to gain from the acquisition of Walker, or how they saw it helping Bloomsbury to grow the way the parent company's shareholders expected it to.
Mr. Gibson, for his part, said the Bloomsbury people knew full well while they were evaluating the potential sale that while the paperback rights to most of its top titles had been sold to other publishers, in due time those contracts would expire and Walker–and thus Bloomsbury– would get them back. Just this year, Mr. Gibson said, that very thing happened to Longitude, an international bestseller that has been making money for Penguin for years.
Considering, however, the pressure that Ms. Rinaldi was under from Bloomsbury's parent company to grow, grow, grow at the time of the Walker acquisition, the notion that she was looking for a long-term investment is highly improbable. Much more likely: Ms. Rinaldi knew that no matter what anyone else said, expanding one's borders was the only surefire way to increase revenues quickly and mechanically, and at the end of the day, it only mattered so much what was used to do that.
Something along those same lines probably moved Ms. Rinaldi to hire Petter Ginna, a distinguished editor formerly of Oxford University Press who was awarded his own imprint when he started at Bloomsbury in the summer of 2006. In some ways the hiring of Mr. Ginna was an even weirder play for Ms. Rinaldi than the Walker acquisition: granted, Mr. Ginna's first list did end up generating a New York Times bestseller in Brian Fagan's The Great Warming, but there's little about his sensibility or interests that should have led anyone to conclude he could stoke the sort of commercial growth the company was going for.
By the beginning of last year, it was clear to Ms. Rinaldi that despite her efforts to grow the company, Bloomsbury was not making its numbers. None of the new books the house had published in the U.S. recently had taken hold, and the parent company in England was still struggling to fill the revenue gap left by the lack of a new Harry Potter sequel. Write-offs from unrecouped advances were piling up, meanwhile, and though almost none of them were for huge sums, taken together they added up to a substantial loss that required some correction. None of the company's three adult divisions, it seemed, could succeed in generating anything resembling a hit as convincing as some of those early successes, like Jonathan Strange & Mr. Dorrell and Kitchen Confidential, which really established the Bloomsbury USA brand during its first few years on earth.
This dry spell did not come cheap, as was made clear with the firing of Ms. LaFarge and five others last January. Not long after that, Ms. Rinaldi and the rest of the eventual refugees could sense that Bloomsbury's fun days were over, and so had one foot way out the door, preparing to escape as soon as the opportunity arose.
Losing Ms. Rinaldi in particular proved a disorienting blow, as she was such big reason for the reputation Bloomsbury USA enjoyed as an inventive, adventurous outfit with an uncommon taste in both fiction and non-fiction. And as far as everyone who worked at Bloomsbury was concerned, it was largely Mr. Rinaldi's glamor and commanding presence in the office that determined the mood of the place. She was the company's heart and soul, in other words, as several people who knew her told the Observer back in March when she announced that she was leaving her post for a job atop Rodale Books.
Ms. Rinaldi's absence, most agreed, would render Bloomsbury USA unrecognizable.
For about five months, there was reason to hope for a soft landing, as Mr. Dickerman, who had been Ms. Rinaldi's second in command, took the reins from his old mentor and made a go of driving the wagon on his own. He did not last long, however, and at the end of July announced that he would be following Ms. Rinaldi to Rodale. In so doing Mr. Dickerman gave Bloomsbury its second devastating decapitation in a row, effectively extinguishing any hope that some part of the old company would live on even though Ms. Rinaldi was no longer there.
Mr. Gibson, whom Bloomsbury's worldwide president Richard Charkin immediately asked to replace Mr. Dickerman at the top of the US operation, said this week that he is confident that literary agents have mostly stopped mourning the dissolution of the old Bloomsbury and are ready to do business with the new one.
"We've made a big effort in the last few months to have meetings with agents as a group," Mr. Gibson said, noting that he's brought his whole editorial team over to the offices of major agencies like Inkwell Management, William Morris, Writers House, and Stanford Greenberger, for meetings during which everyone who is acquiring titles for him n 2009 has gone through and explained what kind of projects they want agents to send them.
"It's important to do this to allow agencies to know who we are, and who the new people here are," Mr. Gibson said. "It's resulted in a number of submissions we wouldn't have had otherwise."
It is Mr. Gibson's view, once again, that such submissions might also be the result of changing marketing conditions, which he thinks might give houses like Bloomsbury, Grove, Norton and Public Affairs a chance to acquire books that six months ago would have gone for more money than they could afford.
More importantly, a number of top New York agents agree with him.
"It could be a good time for mid-sized companies," said Larry Weissman, an independent agent who has two books publishing with Bloomsbury this year, one about French culture called Au Revoir to All That and the other on the real estate bubble called Our Lot. "They don't have the massive overhead and they're not going to be going after Tina Feys of the world, so they can publish just as well as anybody."
"If they played their cards right," Mr. Weissman said, "I feel like they could definitely take advantage of the moment. The playing field is being leveled a little bit. If they're on the field, they can play. The books that would have gone for say, 250,000 a year ago might go for 150 now, and at 150 any of those houses can get in."
Ira Silverberg, of Sterling Lord Literistic, said he'd just sold to Norton a biography of Sam Wagstaffe that would have probably gone to one of the bigger houses if December hadn't seen as much carnage as it did.
"It sold just as these firings were going on, and I think under different economic conditions it easily could have been a Random House book," Mr. Silverberg said, referring to layoffs resulting from the radical recent reorganization of Random House Inc. "With non-fiction, it'll be easier for the Nortons and the Groves to pick up things that they might not have been able to get before because of bidding wars."
Part of the reason for this is that people just don't feel as secure in their jobs anymore, Mr. Silverberg said. "The minute people saw the writing on the walls, it became much easier to pass on a project than to bid on it inappropriately."
Morgan Entrekin, the publisher of Grove, said that for now he can only hope that Mr. Gibson, Mr. Weissman, and Mr. Silverberg are right in their predictions.
"I think the books with an obvious hook or the authors with strong sales tracks will continue to demand very high advances," Mr. Entrekin wrote in an e-mail. "But the less obvious books and the books from authors with less than stellar sales tracks will be tougher for them."
"So far," he said, "the main thing I have experienced in the last 6 or 8 weeks is that when I make a fair offer the agent and author are quick to accept. I think that will be true for everyone–large or small. There will probably be less pushing to get the very highest advance. If a good publisher makes a fair offer the agents are going to be more likely to advise their clients to accept."
As he waits to see whether 2009 actually brings such change or not, Mr. Gibson is mulling the possibility of bringing in a new body to oversee the editorial team, and thinking also about how many books he should be trying to publish every year. For now, he has resolved to try to keep the adult list to 100, scaling it back from where it was under the old guard so that his editors, publicists, and marketing people can spend more time on each title.
"I'm just not sure how many books you can publish well," Mr. Gibson said. "You've gotta compete for your books out there, and when you publish a lot of books you can't always compete as well as you'd like. More breathing space allows us to stay with books longer, and as they start to work we can stay with them and keep pushing them and pushing them. Sometimes you go back and try again."
He went on: "My colleagues are sick of hearing this, but I've said to them on numerous occasions—there are going to be books that break out next year and some of them are going to be ours. There's no reason why several of them can't be ours."