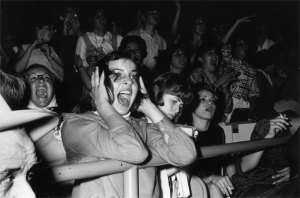 – Christmas Is Canceled!: "In this chilly economic climate, some companies are dumping holiday fetes—but others are still partying like it's 2007," by Elizabeth Gallagher, Page Six Magazine.
– Gender Bender: "More women are drinking, and the women who drink are drinking more, in some cases matching their male peers. This is the kind of equality nobody was fighting for," by Alex Morris, New York Magazine.
– Childless for 50 yrs, mother at 70: "Last week, Rajo Devi, from Alewa village in Haryana's Jind district, became the proud mother of a baby girl — after 50 years of marriage. Rajo Devi became the world's oldest woman — she is 70 years old and her husband Bala Ram is 72 — to have a child, thanks to In Vitro Fertilisation (IVF)," by Devendra Uppal, The Hindustan Times.
– Study Reports Anal Sex on Rise Among Teens: "Lack of Sex Education, Virginity Pledges, Ignorance Contribute to Risky Behavior," by Susan Donaldson James, ABC News.
– Bush is Back!: "Not in the White House. But thanks to the recession, women are skipping the Brazilian and finally growing a little hair down there," by Lisa Germinsky, Salon.
– Even in Recession, Spend They Must: Luxury Shoppers Anonymous: "Just because the sun is going down on the economy doesn't mean well-heeled women have to stop shopping. But it doesn't mean they're proud of it," by Ruth La Ferla, The New York Times.
– How Sexy is The Beast?: "Can Tina Brown salvage the dilapidated print news industry?" by Ted Johnson, Maegan Carberry, and Teresa Valdez Klein, The Huffington Post.